The popular show Comedy Utsavam — aired on Malayalam entertainment channel Flowers TV — is known for encouraging budding and talented artistes. The latest episode of the show introuduced a celebrity kid.
Deeptha Keerthi from Chottanikara, daughter of popular comedian Ajay Kumar aka Guinness Pakru, proved she is indeed talented like her father.
She stunned the audience when she imitated the language Kilikili — the fictional language spoken by the Kalakeyas — from the blockbuster movie Baahubali: The Beginning, directed by SS Rajamouli. The language, incidentally, had been developed by dialogue write and lyricist Madhan Karky just for the film.
Interestingly, when the show's host Mithun Ramesh asked her father's name, the Standard III student answered "Guinness Pakru". Soon, Tiny Tom, who is another celebrity judge on the show, reminded the audience that the actor's real name is Ajay Kumar.
Pakru, who got married to Gayathri Mohan in March 2006, welcomed their daughter in 2009.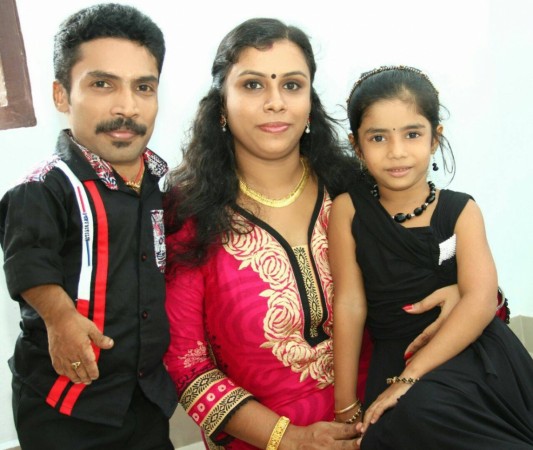 The 41-year-old, who is a graduate in economics, started his career as a mimicry artiste and made his debut as an actor in the 1986 movie Ambili Ammavan.
The actor bagged the Guinness World Record for being the shortest actor (2 ft 6 in or 76 cm) to play the lead character in a full-length film. He had also won the Kerala State Film Special Jury Award for his performance as Prince Gajendran in Vinayan's Athbhutha Dweepu.
Watch the video here: