Guardians of the Galaxy Vol. III was deep into its pre-production stage when Marvel and Disney decided to fire director James Gunn over controversial rape tweets. As of now, the production of the superhero movie is on hold but movie's star, Karen Gillan recently shed some light on the movie and when fans can expect to see Guardians of the Galaxy Vol. III in theaters.
Following James Gunn's dismissal from the MCU over rape and pedophile tweets, fans were hoping that Marvel will find a new director who can take on the charge and start filming the next film in the Guardians movie series. However, as of now, the production is officially on hold and there is no update as to when Disney will resume the production of the next movie. However, Avengers: Endgame movie star, Karen Gillan, recently talked about Guardians of the Galaxy Vol. 3.
Karen Gillan, who plays Nebula in the Marvel Cinematic Universe opened up to People about her feeling after the production of Guardians of the Galaxy Vol. III was put on hold.
"Our director won't be with us any longer, but we are excited to continue the Guardians of the Galaxy story and keep delivering to the fans. That's the most important thing. I don't have any details as to when [the next Guardians film will come out], but there's a script in existence."
Apart from talking about Guardians of the Galaxy movie, Karen Gillan also talked about her character, Nebula's feelings after her own father, Thanos, wiped away half the Universe.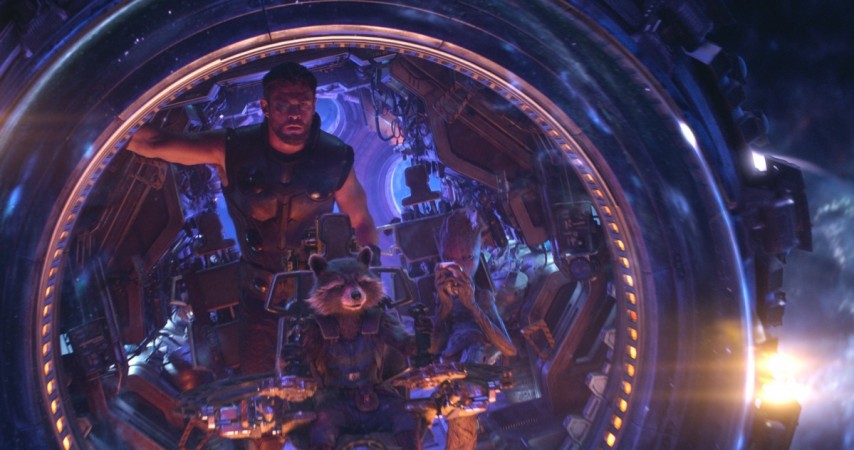 In the previously published Marvel Comics, Nebula is a pirate and mercenary operating in outer space. In the movies, she was first introduced in 2014 Guardians of the Galaxy where she was sent by Thanos alongside Gamora to assist Ronan the Accuser in acquiring an orb that has the Power Stone in it.
In Avengers: Infinity War, Nebula had a vital role in fighting Thanos on his home planet Titan. She is one of the surviving characters after Thanos uses the Infinity Gauntlet to wipe out half the Universe.
"What can I say? Thanos is her dad and she is definitely going to confront some serious daddy issues," says Gillan. "That's for sure."
Meanwhile, there are reports that the final script of Guardians of the Galaxy Vol. 3 will apparently make you cry.
If I had somehow talked to two separate people, who somehow read James Gunn's Guardians 3 script, and both told me that it made them cry, I probably wouldn't be able to say any more.

— Peter Sciretta (@slashfilm) December 17, 2018
As of now, Karen Gillan will be seen portraying Nebula in the upcoming Avengers: Endgame, which is scheduled to release on April 26, 2019.