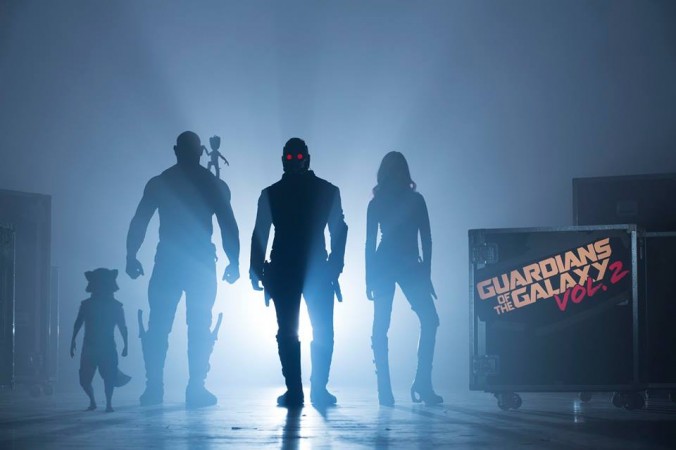 Disney has announced the production of "Guardians of the Galaxy Vol. 2" and the new cast that will include "Hateful Eight" actor Kurt Russell, Elizabeth Debicki (The Man from U.N.C.L.E.), Chris Sullivan (The Knick) and Pom Klementieff (Oldboy).
According to Screen Crush, James Gunn, director of the movie, has praised the 64-year-old actor, saying that "he is more awesome a dude than I ever could have imagined."
Though what role Russell will be playing has not been confirmed yet, fans are speculating that he will appear as Peter Quill a.k.a. Star-Lord's father, J'son, who is also known as "Jason of Spartax."
However, in his Twitter post, Gunn has hinted that Russell might not be playing the role of J'son as there is no such character in Marvel Cinematic Universe (MCU).
There is no J'Son in the MCU (unless, in the future, that's the name Moon Kinght's stoner neighbor gives himself) https://t.co/8hGdNP1NlS

— James Gunn (@JamesGunn) February 17, 2016
ComicBook.com has also reported that Russell might play the role of Captain Marvel – Mar-Vell of the Kree. According to the website, Star-Lord's father has been described as "angelic" in Marvel comic books and the Kree have been described in the similar way on Marvel's "Agents of SHIELD."
Earlier, plans were being discussed to introduce Captain Marvel in MCU. However, it never saw the light of the day and this might be an opportunity to finally introduce another of the Marvel's iconic character in MCU.
In another Twitter post, Gunn revealed that Pom will be playing Mantis, but he remained silent on other actors' role stating that it be revealed in few weeks.
. @PomKlementieff is playing Mantis. As for the rest, you'll have to wait. https://t.co/NG7ZYGj0YS — James Gunn (@JamesGunn) February 17, 2016
The official synopsis of the movie reads:
"Set to the all-new sonic backdrop of Awesome Mixtape #2, Guardians of the Galaxy Vol. 2 continues the team's adventures as they unravel the mystery of Peter Quill's true parentage."
Chris Pratt, Zoe Saldana, Dave Bautista, Michael Rooker, Karen Gillan, Vin Diesel, Bradley Cooper, Sean Gunn and Glenn Close will reprise their respective roles from the previous movie.
"Guardians of the Galaxy Vol. 2" is scheduled to release on April 28, 2017.