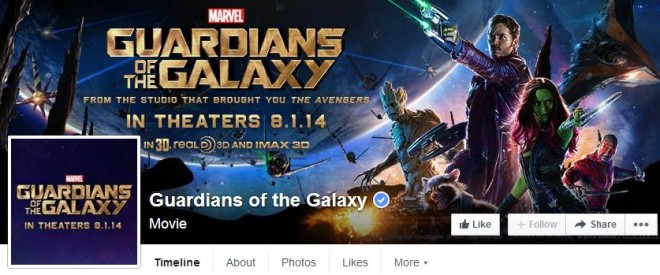 Nathan Fillion, who is currently essaying the role of Richard Castle in the detective drama "Castle," will make a brief cameo in Marvel's "Guardians of the Galaxy."
James Gunn, director of the movie, confirmed the news on Twitter on Sunday, just hours after he initially claimed that rumors of Fillion appearing are "greatly exaggerated."
Check out the tweets below --
The rumors of my pal @NathanFillion playing Nova in #guardiansofthegalaxy have been greatly (and entirely) exaggerated. Sorry, humans.

— James Gunn (@JamesGunn) June 21, 2014
"@STARS_TyranT: Are the rumours true that he has some part in the film?" @nathanfillion has a very small fun cameo he did as a favor to me. — James Gunn (@JamesGunn) June 21, 2014
Last week, Latino Review claimed in a report that Fillion would portray Nova in the post credit scene of "Guardians of the Galaxy."
The actor, who had previously worked with Gunn in 2006's Slither and Super from 2010, will play Richard Rider, a policeman in the Nova Corps, the planet Xandar's military force. The character is believed to have superhuman abilities which include enhanced strength and resistance to injury.
Fillion was previously asked about his possibility of a role in the "Guardians of the Galaxy," to which he said: "To check the post-credits scene maybe," Movie Pilot reported.
In the meantime, fans appear to be divided in their opinion of Fillion as Nova. While some are happy with the choice, other feel Fillion might be a bit too old to play the character.
Cinema Blend pointed out that Fillion would have made a better Nova a few years back, when he was in better shape.
But following the success of Castle, Fillion has lost his action-star physique that he briefly sported in Serenity, Cinema Blend reported, pondering why he would want to become a superhero when Castle, which is now in season seven, has made Fillion a very wealthy man.
Check out some of the reactions to Fillion playing Nova.
@OGFlash so Nathan Fillion IS indeed playing nova, but I got a feeling that hes too old to do it, to big too, maybe gonna be novas father?

— Based BobLee Swagger (@Pacific_Tomb) June 21, 2014
Nathan Fillion as Nova Richard Rider in the new Guardians of the Galaxy is awesome — Andrew Garza (@HouDrew) June 23, 2014
Dude. Nathan Fillion as Nova would be utterly bad ass. I really hope it's true.

— Benjamin Lee (@thatonehylian) June 20, 2014
Nathan Fillion as Nova in Gaurdians of the Galaxy. That oughta make fanboys jiz a little. — Nathan Kiser (@kisernat91) June 20, 2014