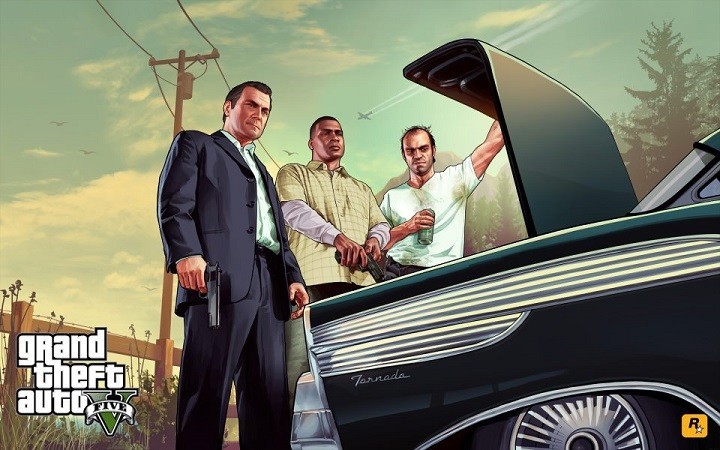 Rockstar has revealed a new title update as a solution to the issue of progress loss in GTA Online, along with other technical fixes and enhancements. The updates are available only for Sony PlayStation 3 console and are expected to reach Microsoft Xbox 360 by Oct. 11 2013.
The fixes in the update include:
-Fixes multiple issues causing character deletion or other loss of progress
-Fixes issues causing infinite loading, infinite sky cams, and missing interface options between jobs
-Fixes an issue causing the "replay" option to be locked out on certain jobs
-Fixes an issue where a player would become stuck in the mod garage when respraying a Sanchez motor bike
-Fixes an issue where the Player gets stuck inside Los Santos Customs during Online tutorial flow.
-Fixes an issue causing the loss of guns and ammo
-Fixes issues causing GTA races ending early because of players spawning too far ahead
-Fixes issues in Last Team Standing where sessions would not progress past the lobby
-Fixes issues with network errors when joining Last Team Standing using Quick Job
-Added clarifications around when a player is using a temporary character in GTA Online during Rockstar Cloud server outages
-Adjusts the monetary penalty for being killed in a One on One match
Rockstar has also suggested the gamers to save their game before leaving GTA Online, ignorance of which would lead to loss of the game-play progress. It has been also stated that if the gamers receive a message saying "Rockstars Cloud Servers are unavailable" until downloading the title update, they should not hit the "Retry" option or create a temporary character to play the game as it could lead to data loss.
Rockstars also provided an alternative to the gamers and explained that one should exit to GTA 5 story mode and try entering GTA Online again via story mode menu. Rockstar is however working on fixing other issues as well.
In related news, it has been confirmed that GTA 5 has surpassed six sales world records along with the most viewed trailer record. The list of achievement includes:
-Best-selling action-adventure videogame in 24 hours
-Best-selling videogame in 24 hours
-Fastest entertainment property to gross $1 billion
-Fastest videogame to gross $1 billion
-Highest grossing videogame in 24 hours
-Highest revenue generated by an entertainment product in 24 hours
-Most viewed trailer for an action-adventure videogame
"GTA totally deserves to be recognized as an icon of modern British culture, and we're thrilled to be able to feature the game in the record books. Gaming is no longer a niche hobby, as GTA 5 has proved, and how exciting that it's taken on the might of Hollywood and won! I'm also doubly proud as a Dundonian to welcome this home-grown series back into the Guinness World Records book," stated the Guinness World Records Editor-in-chief, Craig Glenday.
GTA 5 sold 11.21 million units and generated $815.7 million in first 24 hours and reached the $1 billion sales mark in just next three days, according to Guinness World Records.