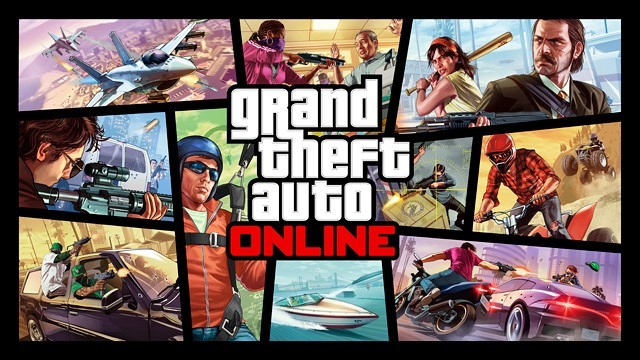 Rockstar Games has commended the GTA Online Creator community for its "awesome and inspired work" in the creation of jobs in the game. Further, the developer has announced that it has verified and approved the first list of community-created jobs, it said on its official newswire.
It also noted that most of the names suggested by the community have been retained and only a few have been subjected to change, due to copyright reasons. These verified jobs on GTA Online will be available for players for cross-play on both Xbox 360 and PlayStation 3.
The developer has also asked players to submit their ideas and each such job will be tested and played by the developers before it is finally approved. The jobs that were approved include the ones of Race and Deathmatch variety.
Rockstar also added that it will announce more such jobs in the coming weeks and months.
Below are some of the jobs approved from Race variety:
Over The Hill II by LXG_No_Mercy - Described as an "epic up-and-downhill off-road Race climbs over Mt. Chiliad with multiple obstacles to navigate through," with a tough terrain.
Jump and Die by keatonw33 - It consists of extreme jumps and fun challenges.
Jumps Jumps Jumps by iTzPressure - This job is described as "This simple Race arranges some perfectly placed jumps along a dusty stretch of highway starting in Mount Gordo and ending up in the Grand Senora Desert."
Quick 'n Quarrelsome by FatiguePsycho - This is a challenging circuit with twists and turns, testing your cornering skills.
Drift King by MrPalms - The race on the docks with water alongside where you will be punished for missing the check points.
LS Forum by caskillo - This is a Velo/NASCAR-style rooftop race on the top of Maze Bank Arena. Rockstar recommends players to choose motorbikes as the choice for the race.
Below are some of the jobs approved from Deathmatches variety:
Seal Team Six by ishtheengineer - This is all-out battle at the Sandy Ridge airport where using heavy fire power with military grade hardware is warranted.
Saving Ryan's Privates by dafr3aka - Players are instructed to kill the enemy using military training.
Prison Thugz Fight by Mike921 - The location for the job is The Bolingbroke Penitentiary with abundant supply of baseball bats, knifes and nightsticks to keep the fight going.
Bridge of Death by Junestar225 - Players fight their enemies on a bridge that is heavily fortified with "projectiles, firearms, active traffic, wreckage and plenty of barriers," above the La Puerta Bay.