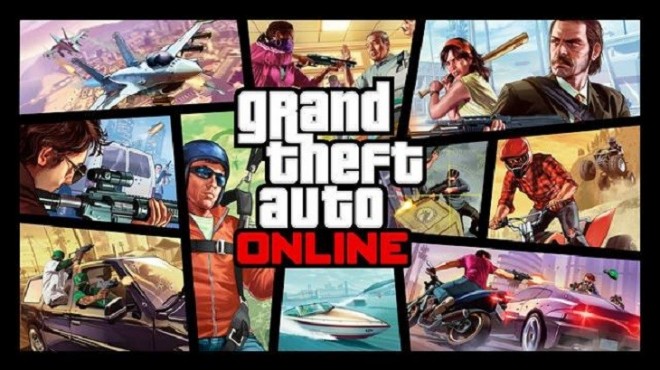 Grand Theft Auto (GTA) Online from developer Rockstar Games is likely to offer the heists feature to players. The heists is one of the most anticipated features that fans have been waiting for in the online segment of the GTA 5.
Members of GTA Forums have revealed the discovery of new files that clearly hint at online heists, reported AOTF. The members said that Rockstar has added a new printer in your apartment which holds the key to details on the heists. The printer is kept beneath the gold records in a corner.
A player has to press "INPUT_CONTEXT" on the printer which will collect details of the heists. Players entering the heists will have to play very specific roles and in order to get their share of the money, they must complete their roles.
Though the printer contains text files that seem to be written specifically for the heists, it might not be activated until the next update. The post also suggests that players will be taking the heists from Lester through an email application, which was previously introduced.
Below are some of the roles that players may have to play for a successful heist - "Drivers, Driver, Gunman, Gunmen, Hacker, Hackers," says the post. Players will have to plan the team carefully.
Rockstar has not officially revealed anything on the heists aspect in GTA Online. The information of the heists were mined from the source coded in patch 1.11, as their discovery is only making upcoming updates more exciting to watch out for what they might contain.
Previously too there players have mined information of the patches that Rockstar released, however, players are yet to see this anticipated feature.
Further, a text message in the post adds another likely feature - tournaments. The post reads, "The players achieving the top worldwide scores on this Playlist will be entered into the official GTA Online tournament for a chance to win in-game prizes and unique items. Good luck!"
"Top worldwide scores on this Playlist will be entered into the official GTA Online Tournament."
There could also be a possibility of players being able to set their GPS in more apartments, currently, the GPS can be set only to one location and that is 'home.'
(See Also: GTA 5 PC Rumors: Retailer Reveals Release Date)