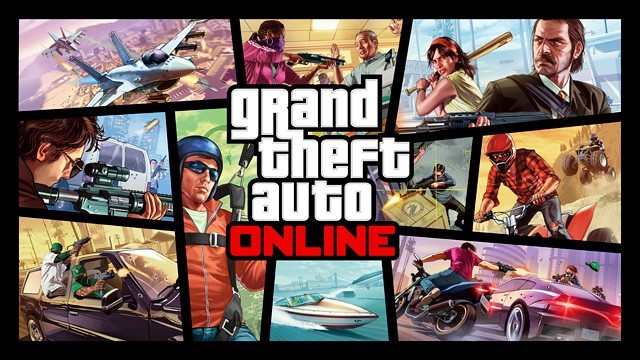 Rockstar's popular and successful online multiplayer version of GTA 5, the GTA Online's recent patch has enabled the company to remove some of the notoriously famous glitches that players were using to gain more money and RP points, since it is difficult to make some quick bucks in GTA Online.
However, players have found ways to make use of some of the bugs that were not fixed in the last 1.11 Patch.
Rockstar is against people exploiting the glitches and if caught in unfair practises, players indulging in it can be banned. However, the cheats provided below enable players an easy way of gaining unlimited RP in the game [Gamer Headlines]:
Races and Jobs - In GTA Online, players can earn both RP points and money via Races and Jobs in a simple way. After the game was patched with 1.11, there are races where players can race with a good car lasting for 30 seconds.
Once Rockstar approves of the Race, it will be available for download in the GTA Online social club. Next step for the player will be to go to start menu> Online> Jobs and then now host the job. Next players have to go to Bookmarked> Races. Players finishing the race will be earning some RP and money.
WitWix, a YouTube user has posted a mission titled Mixed up with Coke, where gamers can earn $18,000 per minute and get RP of 3,500. Participants must be on or above rank 45
Cargo Plane Jump
GTAmissions has uploaded a new video where a player drives his car from one plane to another airplane, while flying in a synchronised way. Though, the car hits the ground, both the car and player survive the fall.
Another video was posted in January that shows a player para jump on another plane. Check the videos below.
(YouTube Courtesy: GTAmissions)

(YouTube Courtesy: GTAmissions)

Fake PC Email Invite
It has been found that fake emails were sent to players inviting them to test PC beta version of GTA 5. It was confirmed by security software company, Trend Micro that these were indeed fake and the email contains harmful malware.
"We recently found spammed messages that pretend as an invitation for beta testing the popular game, Grand Theft Auto V on Windows platform. It bore the subject, GTA V and informed users about a promotional code that they need to access by clicking the URL. It has .ZIP file attachment, which actually contains malware detected by Trend Micro as TROJ_FORUCON," said Trend Micro, Motoring Crunch reported.