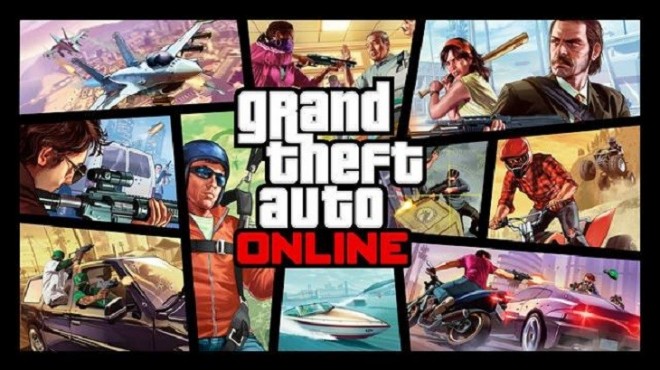 GTA Online, the popular and successful online multiplayer version of action-adventure video game, Grand Theft Auto (GTA) 5 gets 10 more verified Jobs from developer Rockstar, that posted in its Newswire.
The previous set of Races and Deathmatches that were released will be retired, according to the company. This selection includes power users who have won recommendations like Poklaan and pizza690 and crewmates who have "mastered the art of Race Creation," said Rockstar.
Rockstar released a new Business Update via Title Update 1.11 that adds new cars, clothes and a fancy jet. (See Also: GTA 5 - Glitch causes Gender Mix-Up, PC Version Listed)
Below are the list of 10 verified Jobs (Rockstar Newswire):
Around the Mirror and Windy Hills
Around the Mirror is created by Poklaan who has 19 other creations, this race is clean and quick taking place around Mirror Park. About 16 players can participate in it. The race also has long straights for fast cars.
The Windy Hills is inspired from Power Trip, a popular Rockstar Created Race. It too has 16 players who can participate on the Wind Farm in Blaine County. This is a motorbike race and it too has long straights with several hairpin bends.
Transformer Station and Hill Valley Cemetery
Transformer Station is created by pizza690, and teams here fight for the control of power supply to Los Santos. This is a Deathmatch where players are given just two armor pick-ups and a handful of firearms.
Hill Valley Cemetery will consist of a whole range of health packs, weapons and vehicles like Romero Hearsewith plenty of cover provided by the environment.
This race is set in the Sandy Shores airfield into a track with turns, views and various road sections and was created by bongongta69.
This dirt bike race track will have both on and off-road sections. It has different terrain. This is a clean race that was created by Ma1evo1ent Cheese.
This race is well created keeping in mind Rockstar's advice on Race Creation. Here, the creator, LuapYllier has made use of a car class that is not used by many. It has turns that are tricky and hilly sections. Players must be cautions at the crossovers and at the shortcut near the railway line.
This is a high speed race at the Palmer-Taylor Power Station in the east coast of San Andreas. AnneSauceyFrank created this race with each lap having a double loop and collisions. Race leaders might be targeted by people behind them.
This is an endurance race set near the Alamo Sea through the Sandy Shores and the Senora Freeway and cruising through the city and ending up at Mirror Park. This race, created by Demon Low-Rider has road sections, tight turns and long straights. The track is challenging and can complement up to 15 players.
This creation by SickeningStig allow players to race from Burton to Los Santos County General and is prepared for what can be called an authentic emergency experience.