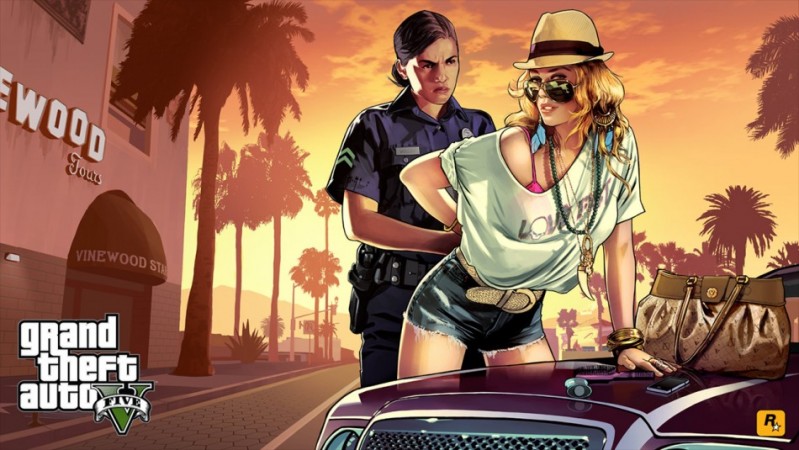 Change.org, one of the renowned petition creating and sharing websites, reportedly carries a petition from a gamer Miley McCormick, which demands a female protagonist in the famous game title, Grand Theft Auto (GTA) series.
The petition states that while, Rockstar, GTA developer, uses girls in bikinis to advertise their title, they should also include a female lead in the next GTA iteration.
"Forty-nine per cent of gamers are now women yet most games still use male leads. I believe that it's about time we take women out of the supporting role and show them in a new light," states the petition.
Till now, 562 people have supported the cause and many have left comments agreeing with McCormick. "Original 1997 GTA had four options for female protagonists. Why have we gone backwards?," questioned Kat Quane, one of the supporters.
Rockstar, however, would need to give some deep thinking on its next iteration as it might risk losing some it its female gamers if they fail to bring the female element in the game.
GTA iFruit App Finally Reaches Android
In related news, the GTA iFruit application for smartphones and tablets is finally available for Android users. The app was released for iOS in September.
This application includes a handful of mini-games, which directly affects the open world console game. Users can customize their cars, take care of GTA's Rottweiler and also find some hidden treasures.
The app is bulky with a size of 241MB and requires Android 3.0 OS and above to run. iFruit for Android is noted to get a number of negative reviews mainly because of its late arrival to the OS and some of the in-game features, which Rockstar might improve in future.
The iFruit app for Android can be downloaded from the Google Play Store.