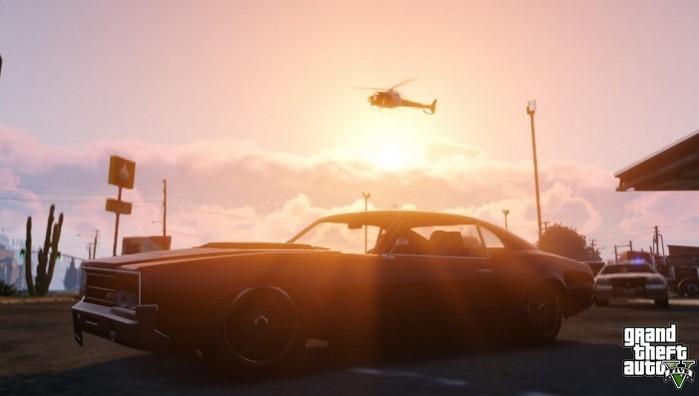 .Rumor has it that GTA 5's PC version is likely to be announced on Christmas Eve. The news is based on an Amazon support screenshot obtained by a German gaming website, Spieletipps.
According to the information from Amazon, the game is likely to be released on 12 March, 2014. The message, when translated reads (via DSO Gaming), "Welcome to Amazon Chat. My name is Fatima [...]. According to our informations, GTA V PC will be announced on 12/24 and according to our source, it will be released in the USA on 03/12 and here on 03/14." The cropped screenshot of the information from Amazon support can be found here.
It is also being said that the game is likely to be released on 18 March. But there is no confirmation on the accuracy of the news.
Rockstar Games too have remained tight lipped about the action-adventure video game title that saw its release on 17 September for current generation consoles like Xbox 360 and PlayStation 3.
Though there are instances in the past when Amazon's leaks have turned out to be legitimate, like for Mortal Kombat and Injustice, which Amazon leaked even before its announcement, these rumors will remain rumours till some confirmation is received.
There was more evidence on the WCCF Tech for the PC version. It said all the "AMD Catalyst Update contains the GTA V executable" binary. It also said that GTA 5 for PC will have DX 11 and 2k Textures.
More than 500,000 people had signed an online petition for a PC version of the game. GTA 5 generated more than $1billion in worldwide sales.