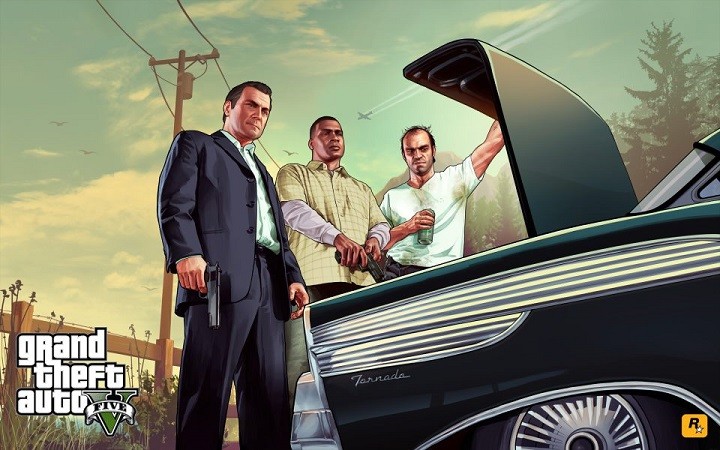 The action-adventure video game, Grand Theft Auto 5's (GTA 5) special edition reportedly has hidden clues that are not visible to the naked eye.
Game Front has found cryptic messages on the map inside GTA 5's special edition and reported that when the map is put under a UV light, a message is visible. It reads:
Great Ocean Highway
Through North Chumask
0.5 miles past Raton Canyon
<- When guard rail ends
Follow the dirt road
Down to the Docks
Bring $500,000 CASH
It is not yet known as to what this secret message is for and what happens when players earn $500,000.
Studio Working on Issues with Social Club and Companion App
Rockstar has replied to a question in its support page that it is aware of the problems in the Social Club and Companion app and it is working to fix these issues.
"We are aware of these issues with Social Club or related networking hardware/services and have been working to resolve them as quickly as possible,"it said in the post.The studio also listed the issues that it was working on:
- Login problems on iFruit iOS app
- Saving/publishing emblems
- Account linking on the Social Club website
- Error when using Snapmatic photos in GTA V
- Max Payne 3 Steam login (Steam link error, even for linked accounts)
GTA 5's Companion app, iFruit app was launched on Sept.16 just before the release of the game. It allows players to customize vehicles and license plates, train Franklin's dog, Chop and allows players to "keep up-to-date on the latest Grand Theft Auto V news." But recent reports suggest that the app has been afflicted by login errors and content does not load. There have been instances when the app resets the data, Polygon reported.
"Please note that we are aware of some reports about problems with the iFruit App (available on iTunes), such as login errors, endless loading spinners, and the app appearing to reset data. Rest assured that we are working to resolve this as quickly as possible," the brand said on the support page.
"We have made some changes that should help to resolve some of these issues, and will continue to work toward a full resolution for any remaining problems such as logging into iFruit," an updated post added.