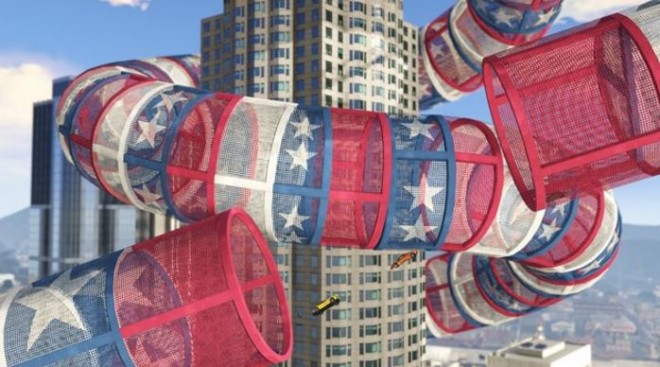 Rockstar's popular video game "GTA 5" has shipped nearly 65 million units, according to figures released in the earnings briefings of Take-Two, Rockstar Games' parent company, GameSpot reported.
From February 2016, "GTA 5" sold 5 million units, totalling 65 million sales since its release. The game was released on September 2013, initially only for PS3 and Xbox 360.
Strauss Zelnick, ceo, Take-Two assured players that the online part of the game is expected to get "massive feature-rich" content that are likely to roll out in 2016. But one of the content that players are looking forward is that of the single player DLC.
Meanwhile, Take-Two also announced that Rockstar Games is "hard at work" on new games and it is going to announcement them soon, GameSpot reported.
"Rockstar Games is of course hard at work on some exciting future projects that will be revealed soon," said the company. This announcement comes close to the E3 2016 that is taking place in June.
One of the games among the supposed new games will be a new IP, according to Karl Slatoff, president Take-Two.
Recently, a map belonging to rumoured "Red Dead Redemption 2" leaked revealing a possible sequel to the 2010 game.
Meanwhile, Rockstar has revealed that it has streaming sessions with popular GTA streamers like BowskiJ and Joey BadaSS.
Friday, May 20 (5p.m. ET) - Racing with BowskiJ, Summit1G & CJMusik
Friday, May 27 (5p.m. ET) - Pro Era featuring Joey BadaSS, Kirk Knight, Nyck Caution, CJ Fly, Aaron Rose and Dessy Hinds