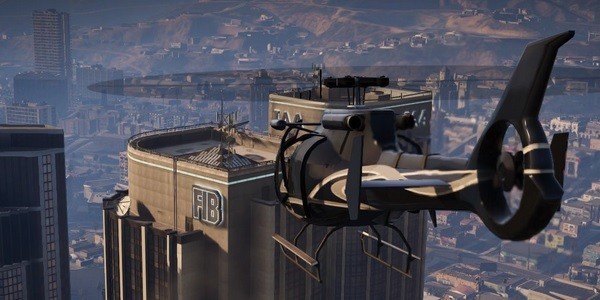 Grand Theft Auto 5 has been breaking records ever since it hit shelves on Sept. 17, 2013. As the game was released exclusively for Microsoft Xbox 360 and Sony PlayStation 3 gaming consoles, PC gamers have been eagerly waiting for the PC system version to roll out.
However, to their relief, a few reveals in the form of codes, have surfaced online for the PC version. The codes hint at some of the requirements needed in a PC system for the game to run without any frame stutters or bugs.
Following are the codes courtesy of Wccf Tech:
985459 - PC - [PT][PB] Crash - > game_win32_beta_dx11.exe!strRequest::Release() Line 47 + 0xf bytes C++
614622 - [LB][PT][LDS][DX11] Blooms too much on smog weather setting.
632447 - [PC] All the phones are very dark and hard to read
496009 - [PC] Debug picker seems to be non-functional
(no x64 prebuild cover) - Boot checks completed only.
Base AudioCL#s: Playstation 3 and XBOX: 3772801; PC CL 3773483
One of the things worth noticing is the term "[DX11]" which indicates that the title will run on Direct X 11 based port. The websites also states that the game could possibly run on DX9 or DX10. However, players cannot be sure of anything until the official release. Last two games from Rockstar, Max Payne 3 and L.A Noire, also features DirectX 11 effects.
It has been also noted that the game will include bloom effects on smog weathers, which is said to give the required effect and feel to the gamer.
The fifth code mentions "X64," which hints that the game might support 64 bit memory that is almost 4GB of RAM, according to Wccf Tech.
With certain leaks, it appears that the titles for PC version is either well under development or is almost complete and is expected to launch by the end of this year or maybe next year.
In related news, GTA 5 has been reportedly leading the UK gaming charts. The title is said to be the 24th biggest title of all time in UK (11th biggest on Xbox 360 and 10th on PS3). GFK-Track also mentions that the title has sold more than what the all other GTA titles sold in their launch week combined. It has been also mentioned that Xbox 360 version (57%) of the game was sold more than PS3 version (43%).
Game Rankings:
-GTA 5
-Pro Evolution Soccer 2014
-The Last of Us
-Saints Row 4
-Tom Clancy's Splinter Cell: Blacklist
-Minecraft: Xbox 360 Edition
-Diablo 3
-Disney Infinity
-Aliens: Colonial Marines
-Kingdom Hearts HD 1.5 Remix