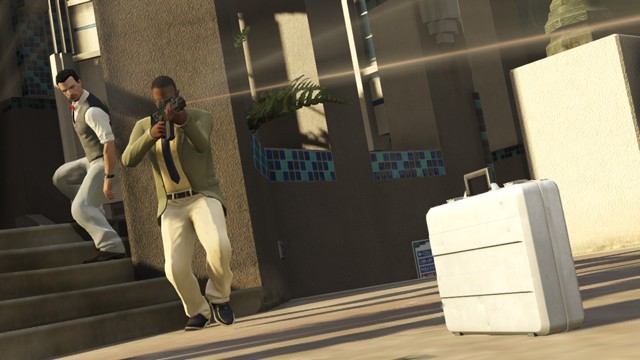 To all the rumours doing the rounds that espouses that the GTA 5's PC version may get delayed, Rockstar negated such rumours and reiterated its commitment to release it on 27 January 2015.
"GTAV will be coming to PC on January 27th. We have not announced any changes to this date at this time," said a post on Rockstar Support.
The rumour grew when Valve removed the release date from its Steam listing and replaced it with Early 2015. It is still not clear why changes were made to the date.
PC players have had to wait for a long time now since the game was announced for Xbox 360 and PlayStation3. Fans had to retort to online petitions to get Rockstar release a PC version of the game.
Rockstar has promised that it will be coming out with additional content for the PC version. The next-generation versions of the GTA 5 have been remarkable with both fans and critics praising it. It also brings the first-person mode into the game.
The PC version like previous GTA games will have the active participation of the modding community making it more fun to play.
New Cell Phone Cheats
New cell phone cheats have been in the play for GTA 5 Online, reports Gamepur.
1-999-625-348-7246: Make It Rain
1-999-228-8463: Catch Me