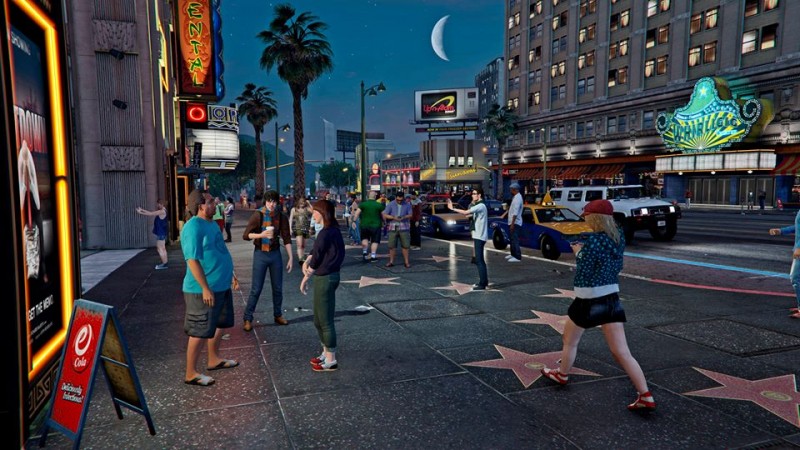 There's more to any game than its visually-rich graphics and 4K resolution. And hardcore gamers, who also determine the many minor aspects of any new title, will agree that any new game is also a great source for cultivating new music artists and tracks that may have been previously unheard of.
For example, look at each of the FIFA titles released by EA over the years. Apart from being the next best deal to the real-life thing, it also has been a source of some of the best music we have come across in recent times from the gaming industry. Another big example of that are the GTA games and their amazing radio stations.
Needless to say, GTA holds a special place for not only bringing amazing open world experiences to players, but also for introducing some of the wackiest radio stations that you could easily tune in to, if you are moving through the city. And with each game, the radio stations seem to be getting better.
Now with the newly-released GTA 5 for PC, it seems like there's the option to create your own radio station that you could hook on to anytime in the game. This should come as a welcome addition for all those who are looking to customize their own playlists to the game.
Here are the steps to create your own radio station in GTA 5 for PC:
Under the game's user profile documents folder, you should be able to find an empty folder in Rockstar GamesGTA VUser Music.
Copy and paste the music you want (you could also make shortcuts) into the folder.
We aren't sure which of the formats are accepted for the game, though GTA 4 supported MP3, M4A and WMA. We are guessing a .mp3 extension should serve your well.
Now load up the game and Self Radio should be available as one of your stations.
If the selection doesn't appear, just head over to Settings and then Audio.
Just perform a 'Quick' or 'Full' scan, following which your radio station should be added.
There you have it. Your very own personalized radio station. Let us know the songs you have added to your station in the comments section below.
[Source: Digital Trends]