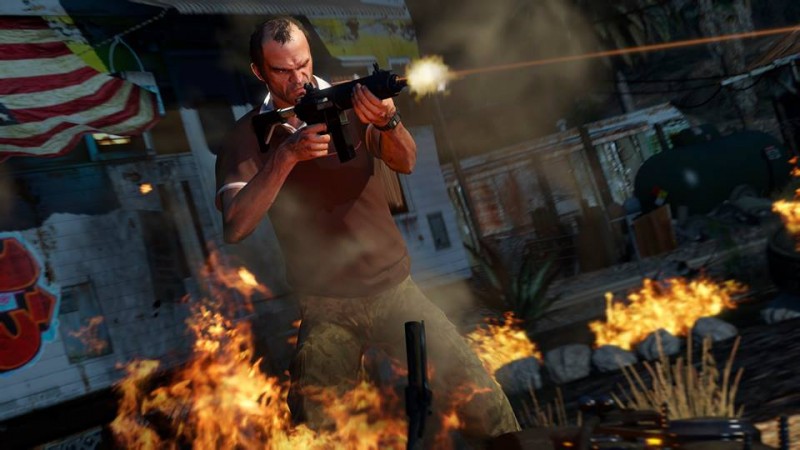 Modders have got to work, following the 14 April release of the much-awaited GTA 5 PC. New reports have suggested that the modders have found some interesting contents after accessing previously inaccessible files in GTA 5 PC's file lock open.
Modders have found some interesting file names that suggested what the game could have in the future. These hinted on in-game items, mini games, horses, zombies and some small tasks like brushing hair, teeth, washing face in upcoming DLCs.
One of the popular modding tools, OpenIV that was used to edit GTA 4 files was update to read GTA 5 files.
The exposed files also reveal textures, AI, models and many more. GTA Forums user GooD-NTS, has shared some of the screenshots. However, presently the tool does not allow editing. Twitter user, ZZCOOL also shared some of the findings that were found in the game files.
Meanwhile, modders have found that textures for Army Cavalcade, Feroci and SuperGT vehicles. Apart from this, they also found the new vehicles Barbarian, Detonator and Tampa mentioned.
MCgames100 posted on GTAForums a screenshot on the revealed files. However, he added that, "CavArmy is simply the generic SUV textures for interiors that are used that originated from the Cavalcade. Most SUVs use that interior so in the Dubsta's files, for example, you'll probably find 'cav_interior' textures," reported VG247.
He further added, "The Feroci textures are identical to those of the Ingot's interior, and all cars that share the Ingot's interior. The name is likely just a leftover from old files/inherited from GTA 4. The Super GT however, its speedometer's textures seemed to be unique."
GTA 5 PC Consumed More Data than 'Game of Thrones'
The data consumed by GTA 5's PC version on the popular torrents was reportedly more than that of the HBO TV show "Game of Thrones".
According to TorrentFreak's report where the website spent time with some of the links that were posted on the day of the game's release. The links were regarding the supposed cracked copies of the game.
TorrentFreak said it found many of the links contained spams and many emphasised on, "disable your anti-virus before running."
"...By early Thursday a staggering one petabyte of data had been exchanged on the most popular GTA V torrents, an amount equal to all U.S. Internet traffic during a single day in 2000. Or, to put it another way, more data than was consumed by the million Game of Thrones pirates who downloaded the first leaked episodes," said TorrentFreak.