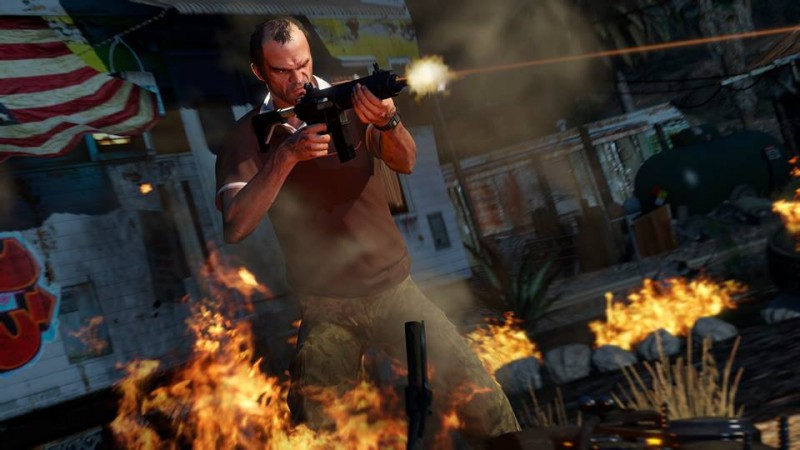 Anticipation is high among GTA 5 Online fans expecting a new DLC for the popular video game from Rockstar. This is mostly due to the constant barrage of rumours and speculations turning up online.
But over the past few months, we have some possible DLC names that have surfaced namely Low Ride DLC, Low Life DLC, Lamar DLC, Gangster DLC or West Coast update. It is not just the names that we have to keep in mind but when Rockstar could possibly release a new DLC also becomes important.
Tipster MrBossFTW predicts that Rockstar might release a DLC in September, quoting another trusted tipster Funmw2. The predictions seem valid since many believe that Rockstar might have more to offer in the coming days than just Rockstar Editor.
Funmw shared in GTA Forums about "Modps" variable being added to the Vehicles menu in Creator mode. He adds, it is a "new variable" which could be "related to the next update." He mentions that he does not know if it will be only available for developers or even for players. So if it is in fact added to players it will be "some new 'special' stuff to the vehicles we spawn in creator mode," which could be tied to the previously teased Stunt Races.
His predictions veer towards the next update being a bigger one since it was rumoured to include Rockstar Editor (already confirmed) and 12 new vehicles, new freemode activity and a few new weapons.
MrBossFTW speculates that Rockstar will need time to initially release information about the DLC and since it is rumoured to be a big one, it might want to release a trailer and more information about it.
Rockstar had previously released the trailer for Flight School update. So it has done something like this before.
According to MrBossFTW Rockstar is likely to drop something in the first two weeks of September 2015 or even after that. He goes on to predict the exact release date of 22 September for GTA 5 Online.
Money Glitch Scam
YouTuber and tipster MrBossFTW has cautioned GTA 5 players about an ongoing scam in the GTA 5 Online community that might involve stealing money and asking for account details.
This is mainly to do with the rumours of GTA 5 coming on mobile platforms, Android and iOS. His video discuses and nails some of the scams that say GTA 5 is now available in Beta for Android and iOS platforms with a download here link. When players click and try to do that, they are prompted into adding details about their Rockstar Social Club login and password.
So these scamsters use this login ID and passwords and apply them to PayPal or other such accounts in the hope of stealing off money.
Players must outrightly know that this is a fake and there is nothing like a GTA 5 beta for mobile platforms.