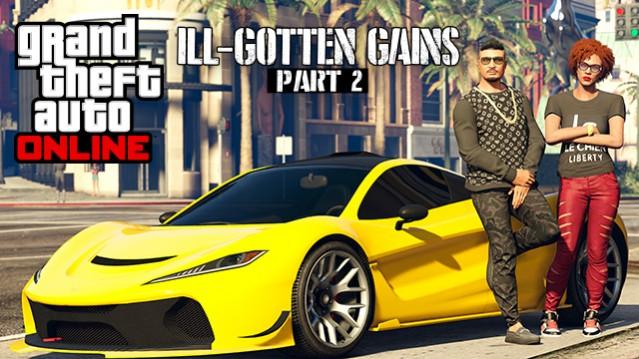 GTA 5 Online has not received any new downloadable content (DLC) since the release of Ill-Gotten Gains Part 2. Since then, rumours and speculations of a possible DLC has been going around.
Some of the possible suggestions have been Low Rider DLC or Lowlife DLC or even a Single Players mode DLC. But there is nothing substantial to prove that Rockstar is planning one such DLC soon.
But YouTuber and GTA 5 tipster, MrBossFTW has some new information on possible DLC, he has shared his views on the expectations that surrounds GTA 5 Online's upcoming DLC and what possible content and features it could include.
Rockstar recently announced that it will be adding Rockstar Editor updates to GTA 5's PS4 and Xbox One versions in September 2015.
Funmw2, a reputed GTA community member, revealed about a "confirmed new mission type" blip that uses Lamar icon. Mission types could include adversary modes, heists, contact missions and gang attacks. Also it could be the same as a gang attacks that will mean players will be triggering it in freemode gameplay.
So, it is not unusual for Rockstar to have characters from the story mode creep into online mode. Funmw2 goes on to add that a new update or DLC will be inclusive of Stunt Races, a feature often mentioned in speculations.
A new update is likely to see the inclusion of Creator update, Rockstar Editor, 12 new vehicles, mission types/freemode activities. The update is supposed to be codenamed "Low". He presumes that Stunt Races and Creator update might be saved for another update for a later date.
So when the rumoured DLC comes out, it will be consisting of different types of features as mentioned above.
Another fan has speculated the possibility of GTA 4's popular multiplayer modes hitting GTA 5, namely Turf War, Cops N' Crooks and Bomb Da Base.
The speculated DLC update will pander to the tastes of both, Single Players with Rockstar Editor and online mode players with Stunt Races he argued.
But we can only wait and watch Rockstar reveal it officially