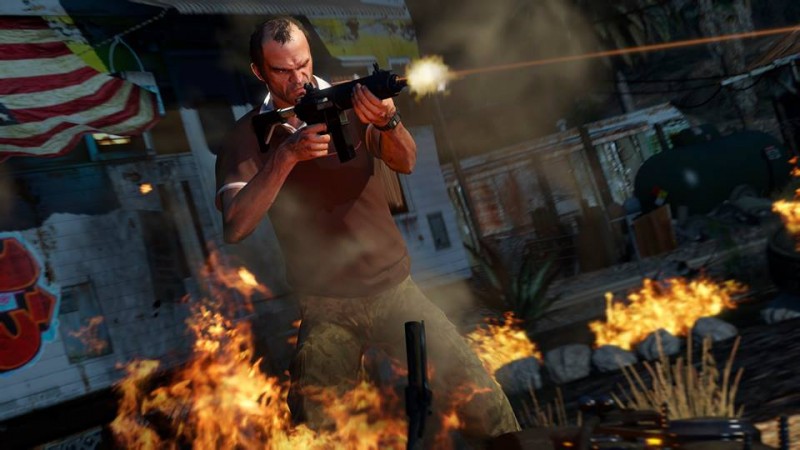 GTA 5 Online recently received a new Freemode Events update that added new events and the famed Rockstar Editor to Rockstar's popular video game. Soon after, the developer also released vehicle and weapon discounts for players which also included some exclusive items.
There have been many rumours and speculations on the possible content in the upcoming updates, like the possibility of some new characters.
But GTA tipster, Funmw2, has refuted a fan suggestion that Rockstar Games has limited the number of vehicles that can be added to the game to about 25, following the new Freemode Event update. Unwilling to believe what the fan said, he replied, "I'm sure they can add more."
Players warned about fake money glitch scam
Another GTA 5 tipster and YouTuber, MrBossFTW, has warned GTA 5 Online players about a fake Rockstar employee, trying to scam players and steal their money. The YouTuber was asked to pay $250 through PayPal or risk going to the court and getting the YouTube channel suspended. This person also claimed that he holds the copyright for the Rockstar material.
Though this has not affected any of the players as such, they need to be cautious to about these money scams.
Next Update Wishlist
Though GTA 5 players recently received a new update, MrBossFTW has also come out with a wishlist for the next one.
Better banking/quick money deposits: A quick and efficient system where players can go and buy or add a one-click process.
Fixes to the issues in passive mode.
Redesign of garage system, removal of black loading screens.
New apartment locations. New apartments between the beach and the highway.
New vehicles need to be added.