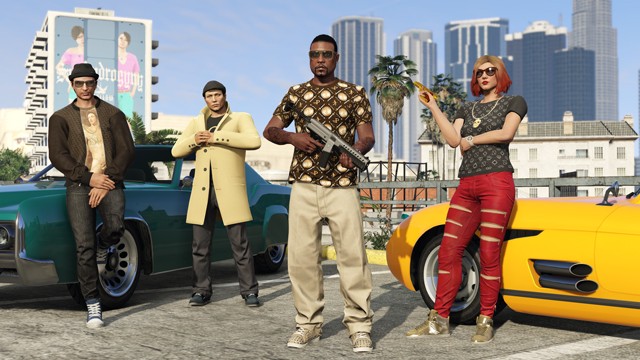 Rockstar, makers of GTA 5, has listed new GTA Online Jobs that have been made by players themselves. However, the speciality of these Jobs is that they are all inspired from the company's previous games: Max Payne 3, L.A. Noire and Red Dead Redemption.
Below are the Jobs that were recently listed (Newswire):
Jobs inspired by Max Payne 3:
Jobs inspired by L.A.Noire:
Red Dead Redemption:
New Mod Menu Allows Players to be Undetectable?
It has been reported earlier that following the release of the Ill-Gotten Gains Part 1 DLC update, Rockstar had brought in rules that would end up banning many players, who indulged in vehicle duplication. It was reported that the company has added stats that will track players bypassing the rules.
YouTube user LispyJimmy reveals via his video about a mod menu that allows players to be undetectable and invisible from Rockstar's eyes. He goes on to say that this mod menu is "highly graded" and is not an "ordinary mod menu".
According to him, this mod menu will allow players to "see" when they are being reported by others, players can also remove the posts, apparently before it gets reported to Rockstar. This will let players be undetectable, especially if they are doing glitches that Rockstar has curbed.
However, this new mod menu has not been independently verified.
AC 130 Gunship - Call of Duty: Modern Warfare 2 Mod
YouTube user NoahJ456 has shared a video that shows a new mod in GTA 5 PC that brings the AC 130 gunship from Call of Duty: Modern Warfare 2.
The mod will bring in the heavily armed ground-attack aircraft variant of the C-130 Hercules transport plane, AC -130. It is armed with 105 mm and 40 mm cannons, however, the 25 mm gun doesn't work.
Players can click here to download the Call of Duty: Modern Warfare 2 AC-130 mod.
Lion King Easter Egg
YouTube user Madgaz has shared a video that reveals a new Lion King Easter egg. It shows a lion standing on top of a hill, overlooking the rest of the place.