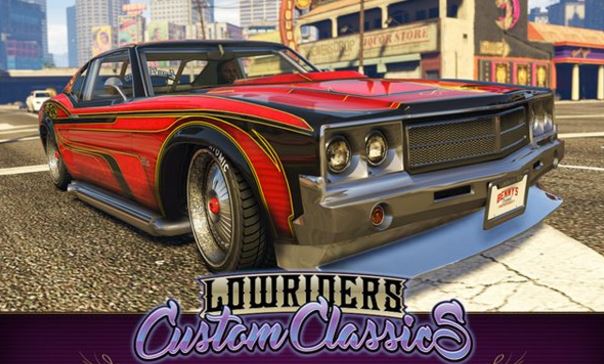 Rockstar Games, the maker of the popular video game "GTA 5 Online," has announced the new event Sabre Week for players of the online segment, starting on April 15 and ending on April 21.
Sabre Week promises players discounts, double RPs and a new vehicle. Rockstar detailed in a post on Newswire that the Declasse Sabre Turbo Custom vehicle will hit the game on April 19. Players will be able to style the vehicle with a range of upgrades, includeing a V8 engine, interiors and liveries.
The Sabre Week event consists of several bonus items helpful to "GTA 5 Online" players. It has 20 percent off on all properties and garages, 50 percent off on tattoos and hairstyles, and 25 percent off on select Lowriders clothing.
Players can also make full use of the double RP playlist available for the entire week of this event. Here are Lowriders Street Racing Playlists for the new Sabre Turbo Custom:
Friday 15 - Sunday 17 - Super Car Racing
Monday 18 - Tuesday 19 - Lowriders Street Racing
Wednesday 20 - Thursday 21 - Mixed Road Racing​
"GTA 5 Online" players must also note that the double RP bonuses will be available outside the Racing Playlists. They can challenge other players for improptu races in Freemode.
Property owners will receive "pro-bono assistance" from the Mechanic during this period. There will be no daily fees as well.
The post further noted that there will be cashback rebate bonuses available until April 21 on purchasing the Bull, Great White, Whale or Megalodon Shark Cards. The bigger the value of the card, the fatter the in-game cash rebate would be.