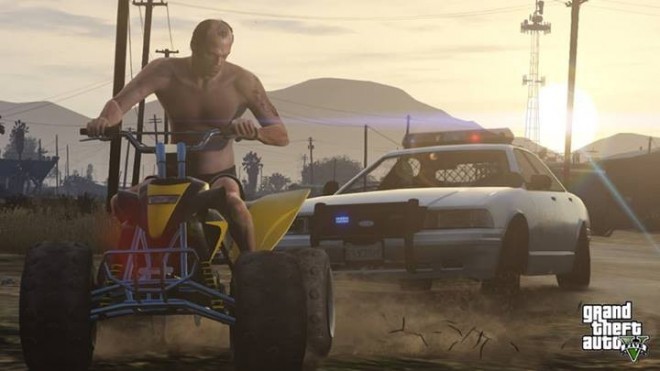 GTA Online is troubled by numerous glitch videos and modded RPs that many players make use to double their money and RPs. Rockstar does not take these very kindly, however, it has reiterated its stand of being against such cheaters and said it will be removing all illegitimate RPs from the accounts of players who have hacked or modded to be ahead in the game.
"In order to keep Grand Theft Auto Online fair for everyone, we are removing illegitimate RP from the accounts of players who hacked or modded to get ahead," said Rockstar in its answer for questions on the issue of cheaters and modded RP on its official Support page.
It also said that though it first introduced the RP correction feature that removes all RP that is generated via cheating and hacking in October 2013, another was introduced on 20 May, 2014. However, it assured its players that it has been "running continually automated sweeps" that will identify such cases and will correct any RP violations.
Rockstar also said that it plans to "revert the ranks" of accounts that were affected and bring them to the level they were before getting involved in such practises.
However, players need not panic as the company does not have any plans of "taking further action beyond RP reduction," but it has also cautioned players who have "found to be hacking or modding to generate illegitimate amounts of RP after 5/20/14 who will be subject to further action at our discretion, such as time in the Cheater Pool or Bad Sport Pool."
It has also warned that repeat offenders might see their accounts being reset and might be banned. Such people might also see all their GTA money disappear from their accounts.
Rockstar does not have any present plans on removing GTA money or other items for such violations, and will only implement the RP corrections but the same might not be true for players who continue to cheat after 20 May, it said in a stern message.
These corrections will be made for players who have been involved in "mods, hacks, DNS redirects, manipulation of cloud files, or other similarly nefarious behavior," but players involved in "short legitimate missions or otherwise gained a small amount of RP without modding" need not feel the heat.
Rockstar has requested players to alert them about cheaters and send in all details to GTAOnlineBanhammer@rockstargames.com.
GTA Side Series to Get a Boost as Take-Two Files for Trademark for 'City Stories'
Take-Two, the parent company of Rockstar Games has filed for trademark in the U.S. for 'City Stories,' which could be future side series in GTA.
The application that was filed in the court on 15 May was related to previous GTA video games- 2005's Liberty City Stories and 2006's Vice City Stories, reported CVG.
It has also been argued that this filing may be related to a collection of previous titles or may be a proactive step or it might also be related to the next-generation video game that Rockstar will release in March 2015.