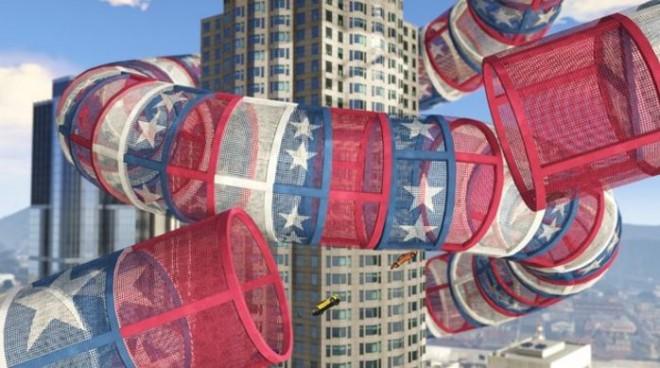 "GTA 5 Online," the popular game from developer Rockstar, is expected to get new updates in the upcoming weeks and months, said a post on the official Newswire blog.
Rockstar teases information on the next update for "GTA 5 Online," which will push players to start "further adventures in finance and felony" with the player's criminal organisations now entering into contraband trafficking world.
The player along with his team would be based in a big property that would be both the headquarters and the warehouse. The players will be "managing inventory" from the headquarters. They will be buying and selling contraband items from jewels to narcortics.
However, each time there is a pickup, and when the team heads out, they could be in for some surprise. The player has to see to it that the items are kept safe as any damages to them could lessen its selling rate. Players will also have to be alert to the raids that can happen between the shipments.
"GTA 5 Online" players can also expect a "major" update for racing and stunting in the game. It will bring the players to a new realm of creative and fun games. Players will also be treated to stunt-ready vehicles and gear.
Apart from the ones mentioned above, players can also keep a look out for more new Adversary modes, In and Out Adversary mode is expected to get more new locations. Rockstar also promised some "fun, competitive, team-based modes," which are yet to come.
The game also received some recent in-game specials and bonuses, like Versus Missions Week and Contact Missions Week that would allow players get vehicles, weapons and other items that are one sale. These special bonus weeks also provide bonus RP and GTA money.
Rockstar also promised that it will keep on improving and enhancing the players' experience in the game.
Players can also look out for some of the discounts the game is offering on in-game bikes like Akuma, Hakuchou and cars like Pegassi Osiris.