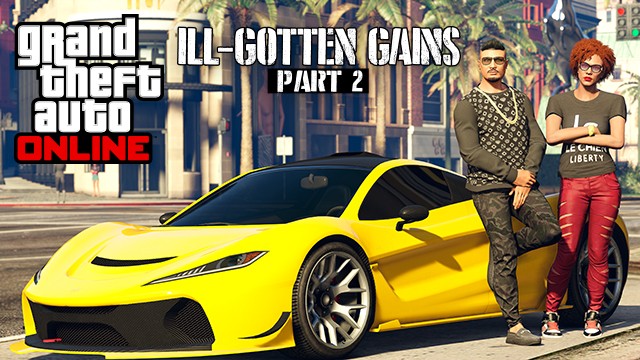 Rockstar has finally revealed that GTA 5 Online players will be getting Rockstar Editor as their next update. The confirmation has come after the company maintained some radio silence since the launch of Ill-Gotten Games Part 2 DLC.
Fans have been speculating on the possibility of new downloadable content for the game. The excitement increased following Rockstar's announcement of its GTA Online going into maintenance on 17 August for seven hours. But nothing came out of it.
The revelation came via Newswire, where it was announcing the winner of the "#illgottengains Rockstar Editor Contest." The concluding part mentions, "The upcoming launch of the Rockstar Editor for PS4 and Xbox One as the next update to Grand Theft Auto 5 and GTA Online means the next Rockstar Editor Contest will be the first one with entries across all three platforms - so the creative competition will be fiercer than ever," thus revealing what to expect in the next DLC.
But YouTubers like MrBossFTW have argued that Rockstar releases new updates only through DLC. He adds that the company may not add Rockstar Editor as a standalone but might do it alongside some new DLC.
He further says that the next DLC might be an "enhancement" of GTA 5, since rumours have been doing rounds about the game getting Stunt Races, improved content creators and more. He noted that Rockstar has said that it wanted to release Rockstar Editor before the end of Summer, that will be 23 September. So we can probably see a new update either in the last week of August or in the first week of September, he argued.
Meanwhile, Rockstar has announced via Twitter that it is performing a scheduled maintenance on the PC GTA 5 in-game store for approximately four hours. It said, "during this period, the Store tab will not be available in GTAV for PC."