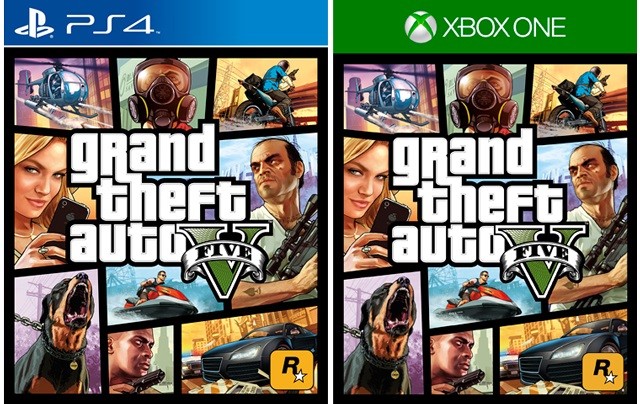 To the disappointment of PC gamers, who were waiting for an early release of the GTA 5 PC version, Rockstar has announced that the game will be released in March, pushing back its release. Many rumours had indicated that the PC version would be delayed.
However, it must be noted that unlike previous PC iterations, GTA 5 will be a massive game and will feature characters in online mode.
While being apologetic of the delayed release, Rockstar has said that the game needed more testing and polishing before it is released.
"Our apologies for the slight shift in the date but the game requires a few extra weeks of testing and polish to make it as good as can be. Moving a release date is never a decision we take lightly and is a choice we make only when we know it is in the best interests of the game and our fans," the company said in a post on Newswire.
PC Details
Further detailing what players can expect in the PC version of GTA 5 Online, it noted that the mode will be supporting up to 30 players and will be launched with the GTA 5 PC.
The game on the PC will be pushed a notch higher, showcasing high amount of details of Los Santos and Blaine County. The game will run at "1080p and 60fps with up to 4K resolution and support for up to triple monitor configurations, as well as NVidia 3D Vision for up to triple monitor setups."
Rockstar Editor will also be part of the PC version and will feature all the editing tools. The PC version will be available on 24 March 2015.
System Requirements
It has also detailed the minimum and recommended specs for GTA 5 PC version.
Minimum specifications:
OS: Windows 8.1 64 Bit, Windows 8 64 Bit, Windows 7 64 Bit Service Pack 1, Windows Vista 64 Bit Service Pack 2* (*NVIDIA video card recommended if running Vista OS)
Processor: Intel Core 2 Quad CPU Q6600 @ 2.40GHz (4 CPUs) / AMD Phenom 9850 Quad-Core Processor (4 CPUs) @ 2.5GHz
Memory: 4GB
Video Card: NVIDIA 9800 GT 1GB / AMD HD 4870 1GB (DX 10, 10.1, 11)
Sound Card: 100% DirectX 10 compatible
HDD Space: 65GB
DVD Drive
Recommended specifications:
OS: Windows 8.1 64 Bit, Windows 8 64 Bit, Windows 7 64 Bit Service Pack 1
Processor: Intel Core i5 3470 @ 3.2GHZ (4 CPUs) / AMD X8 FX-8350 @ 4GHZ (8 CPUs)
Memory: 8GB
Video Card: NVIDIA GTX 660 2GB / AMD HD7870 2GB
Sound Card: 100% DirectX 10 compatible
HDD Space: 65GB
DVD Drive
Heists DLC Rolling out Sooner
One thing that players can cheer about is that Rockstar confirming that the eagerly awaited Heists online feature will be available even before the GTA 5 PC version rolls out.
"Online Heists for consoles will be launching in the coming weeks ahead of the PC launch," said the post in Newswire.
This will put to an end all sorts of speculations regarding Heists. Rockstar has been delaying its release due to unknown issues faced during its testing and constantly polishing it further. But it had promised to release it sooner than later.
Rumours
A post in NeoGAF claims that retail version of GTA 5 PC will not allow Steam integration.
"GTA V copies bought outside of Steam will only be redeemable and downloadable on Rockstar Social Club which might explain GreenManGamings use of "Other DRM" logo on their store," said the post citing GamesPlanet team member.
Strong Sales
GTA 5 has seen strong sales since its release on PS3 and Xbox 360 in 2013. In the UK charts, the game has remained number one for the fifth week, reported GameSpot.