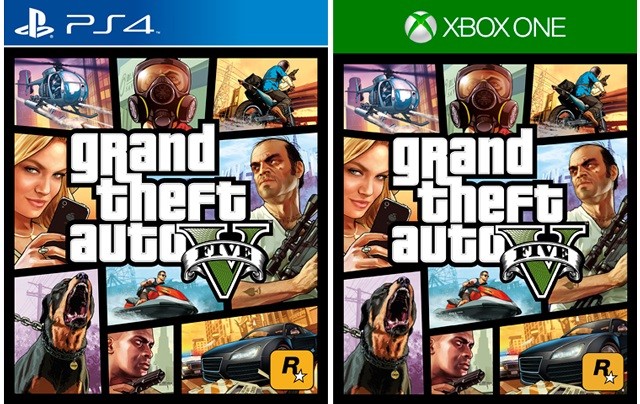 One of the most talked about and eagerly awaited of the features in GTA 5 Online has been Heists DLC, which has been now promised for arrival before GTA 5 PC version releases. The delay in Heists release had left many fans disappointed and many vowed not to return until Rockstar released it.
However, the developer had previously announced its arrival in "coming weeks," we now have leaked codes that reveal new details on GTA 5 Online's Heists DLC.
Shady Lapse, a GTA 5 tipster, has managed to get his hands on some codes that hint at newer vehicles, weapons and animals that are likely to be featured in the upcoming Heists DLC. Below are the leaked codes (Se7ensins forums):
"MPHEIST/HEIST_EMP_BOMB" New Bomb
"MP_HEISTS_BIOLAB_FINALE_SOUNDS" New Audio
"MP_HEIST_TUNING_DLC_CONTENT."
"MP_HEIST_LESTER_TARGET_VCLS_FEATURE." might be feature to find armed cars?
"MP_HEIST_CLOTHING_DLC_CONTENT_OUTFITS_SLOT1_SLOT2," New clothing
"MP_HEIST_BONUS_DLC_CONTENT_BZGAS_XM25Grenade_Launcher,"New weapon!
"MP_HEIST_DLC_CONTENT_VEHICLES." The Armored Vehicles?
"MPHEIST_WEAPON_ATT_THERMAL." Thermal Bomb?
"MPHEIST_MASK." New Masks!!
"MPHEIST_JEFF." [0xBBCB4AAC ] new contact!
"MP_Buy_PEGASUS_UNLOCK_TMJ_1.500.000$" Hydra is available to buy after The military heist?
"PILOT_SCHOOL_VEHICLE_HYDRA" This was added in the 1.19 update! "CONTENT_PACK_HEIST_ANIMALS" horses?
Apart from these, we had previously reported on the vehicle leaks that might be released in Heists DLC according to the Se7ensins. These include - Lampadati Casco (Sports Car?), Dinka Enduro (Motorcycle?) Vapid Guardian (Helicoptor?), HVY Insurgent (Attack helicopter or new APC), Karin Kuruma (Sedan), Karin Technical (pickup truck with gun mounted?), Principe Lectro (motorcycle?).
Previously, IBTimes India reported on the possible Heist Missions in the DLC:
Fans have requested Rockstar to make Heists an excited gameplay as the developers have been polishing it to give fans a glitch free gameplay experience.
Heists DLC will be rolling out on PC, PlayStation 3, PlayStation 4, Xbox 360 and Xbox One, early 2015.