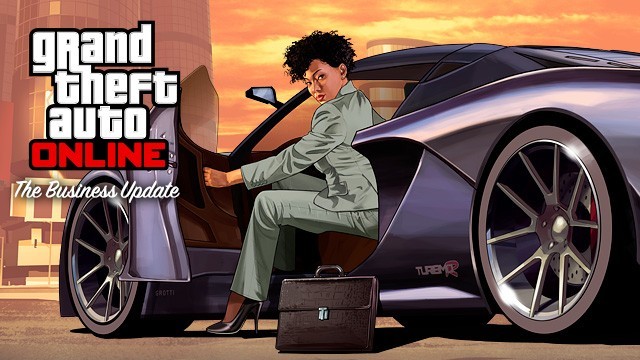 GTA Online's Content Creator has been taken offline by developer Rockstar Games after a glitch that allowed players to make infinite money was noticed. The Content Creator was a recent feature that was introduced in the online multiplayer version of the hugely popular and successful video game, GTA 5.
With the help of the infinite money glitch, players were able to get easy access to infinite money for buying vehicles, upgrades, apartments, and clothes, Attack of the Fanboy reported. (See Also: GTA 5 Online: High Life Update 1.13 Release Date; Metal Gear Solid 5 Trailer Recreated)
Rockstar reportedly had no other way but to take the Content Creator offline as it was directly linked to the exploit. Rockstar Games has a strict policy on cheating in-game but for players, making the extra money is always helpful with the progress as money trickles very slowly in GTA Online.
"Access to the GTA Online Creator has been temporarily disabled to stop the spread of a new exploit... We apologize for the inconvenience and are working to make the Creator available again as soon as possible," said a post on Rockstar's Support page.
Rockstar has promised that the Content Creator tool will be online "soon." Content Creator is a feature in GTA Online that allows players to create their own custom maps in Race, Deathmatches and Capture modes. These maps have to be later put through testing and can be published as a Job. Rockstar might verify the Job created by the players and publishes the list on Rockstar Newswire. The Content Creator was launched on 12 December, 2013.
Check out the Glitch Video below:
(YouTube Courtesy: Trevstutorials)

GTA 5 PC Petition Inching Close 700,000 Signatures
The online petition by some of PC gamers to have GTA 5 on PC is closing in on at a staggering 700,000 signatures mark. Presently, the petition has been signed by 693,795 online supporters wanting a PC version of the popular open-world game, GTA 5.
The online petition in Change.org for the game, asks on Rockstar Games to consider a GTA 5 release on PC, "GTA games have been a large part of so many people's lives and it's a big shame not seeing the newest iteration of the game being released on the most powerful platform," reads the petition.
GTA 5 was released on 17 September, 2013 for PlayStation 3 and Xbox 360. It has shipped more than 32.5 million units.
Rumors and leaked information has suggested that a PC version might be released in 2014. But apart from Dan Houser, cofounder of Rockstar Games, saying that a PC versions is "up for consideration," there have been not comments by the developer on the game's development or affirmation of a PC release. Reports have also suggested that the game might be released only for PlayStation 4 and Xbox One.
PC fans and players can only wait and see if Rockstar will reveal something at the upcoming E3 2014 in June.
(ED:VS)