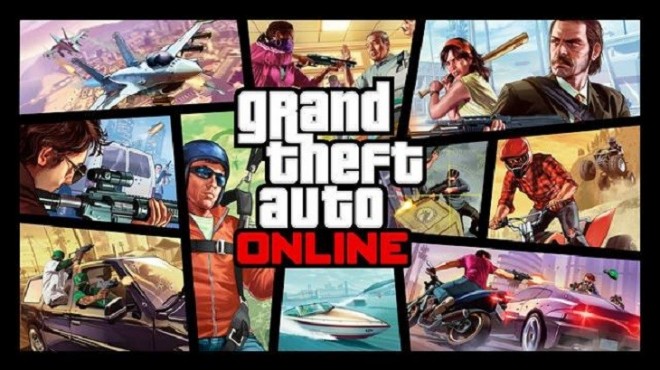 The waiting has paid off as Rockstar Games, developer of GTA Online, has confirmed that High Life update is in development.
"To clarify, there will be new high-end apartments as a part of the High Life update," said Rockstar's Brain B in a post on the official support page. "These are brand new apartments, so we are talking about new interior as well. I don't want to spoil everything for you, though, so stay tuned for the update!" he added.
Brain B also added that players have to first opt for a property, which will be the location where their car will be dropped, and then they have to choose the car when they call the mechanic.
This update will allow players to own two properties, and each property will have a garage. So when players will call for the mechanic, they will have to specify which apartment's garage they want their car to be delivered at.
In another Reddit thread, Rockstar said that players can drive their vehicles form one garage to the other. It also added that if players drive them from first to the second, things will be rearranged in that order.
The update will reportedly introduce vehicles like Pegassi Zentorno and Dinka Thrust, weapons like Bullpup Rifle and players can also expect the addition of new jobs, Cinema Blend reported.
Rockstar has only said that it will release the update in spring, and players are now waiting to know which Tuesday it will be. Since Rockstar has the habit of having its releases on that day.
Source Code Hints Jetpacks
Rockstar is planning to roll out jetpacks in GTA 5, suggests the game's source code. This was discovered by a modder, Chr0m3 x MoDz, over at Se7enSins.
The modder has unearthed the game codes which mention the jetpack. Currently, there are not jetpacks in the game.
Though these references could be scrapped during the development of the game, GameSpot argues that these were not existing before the roll out of 1.12 update.
Previous GTA games like San Andreas provided players with Jet Packs.
p_SPA_Jetpack
CTaskJetpack
TASK_JETPACK
DRIVEBY_JETPACK // Setting it so you can shoot from the JETPACK just like parachute
.?AUTunables@CTaskJetpack@@
?AVCTaskMotionJetpack@@
.?AVCJetpack@@
.?AVCTaskJetpack@@
.?AVCGadgetJetpack@@ // the actual jetpack just like parachute.
TASK_JETPACK(int unk);
XBL Toothpik found possible skis .data:838E1118 00000012 C .?AVCGadgetSkis@@
.rdata:820571DC 0000000D C START_SKIING
.rdata:820571D4 00000007 C SKIING
.rdata:820571C4 0000000E C FINISH_SKIING
Flying Saucer Mod
A modder, ECB2 over at Se7en Sins, created a mod in GTA 5 that will allow players to fly a saucer. This mod will enable players who enter any vehicle to transform it into a saucer.
How to use:
1. As always, get rid of your title updates.
2. Replace your cheat_controller with the one provided here.
3. Spawn/find any vehicle, best with skylift, but any vehicle works.
4. Sit inside it.
5. Enter the "Give Parachute" cheat.
6. Your vehicle should now be a UFO.
One of the greatest secrets in the game is the Mystery of Mt. Chiliad. The game also has various hints and symbols of UFOs across the game map.
It has been suggested by IGN that players who are able to unlock the secrets of this mountain might get Jetpack as a reward. But why not a flying saucer?
(YouTube Courtesy: Mark Rosette Ecb)

The Huntley SUV Unearthed
A player, Funmw2, has been looking at the files of the game and has found some new information that was hidden in them. He says that vehicles like Massacro, the Huntley and the Zentorno will roll out for the game.
Huntley was a part of the earlier GTA games and so it is likely to make its appearance in GTA 5 too, reported Motoring Crunch.
Money Freezing Exploit
Rockstar has brought about a hot fix to the money freezing exploit in GTA Online that used to let players buy anything, without having to spend any of the in-game cash.
As a result, it had temporarily disabled Content Creator but now it is back working again. "Access to the GTA Online Creator is once again available. Thanks for your patience and understanding" said Rockstar in its Support site."
(Ed: VP)