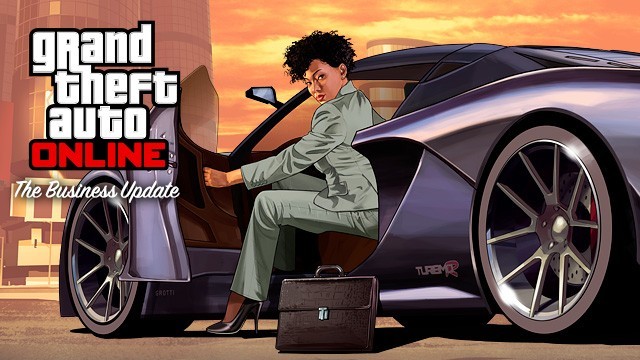 Rockstar Games that developed GTA 5 had said earlier that the online multiplayer version will be getting newer updates soon
GTA 5 Online players have been eagerly waiting to get new updates for the game as promised by Rockstar Games previously. New rumors suggest that the update might be out by next week.
The High Life Update 1.13 will also be introducing the much awaited and rumored high-end apartments where player will be able to buy new properties and they can also manage more than one.
Rumors have suggest that this new update might be released by Rockstar Games on 22 April which falls on Tuesday and since Rockstar has a history of releasing its updates and games on that day, the possibility of it releasing the The High Life Update 1.13 is higher, IBTimes reported.
YouTube user, Granty posted a video claiming that he is 99 percent confident that the game will launch on 22 April. The video explains why it will be released on Tuesday. The user also said that it will also include the cars, bikes, garages and heists.
(YouTube Courtesy: Granty)


10 Verified Jobs Added to GTA Online
Rockstar Games have added 10 verified jobs for GTA Online players. These additions include Deathmatch, Race modes and Air Race. The jobs are balanced between well known regions and less popular regions in Los Santos and Blaine County.
Below are the 10 verified jobs created by different players:
Final Destination - Created by TonyResta
2 Mile Lap Divided - Created by Family1974
Alleyways - Created by omgsamurai
Break out the Brakes - Create by IckyDoodyPoopoo
Riding the Tracks - Created by Ben.Stock96
Simply Sanchez - Created by Refuso
The Dirty Maze - Created by dannyar21
White Cars Can't Jump - Created by Therealxstacide
Little Seoul Park - Created by Phipparama
Area 53 - Created by giuli0207
Metal Gear Solid 5 Trailer Recreated in GTA 5
YouTube user, EV niconico has recreated the Red Band trailer from Metal Gear Solid 5: The Phantom Pain in GTA 5. The trailer is a parody which is equally funny.
(YouTube Courtesy: EV niconico)

Photo credit: rockstargames.com
(Ed: AJ)