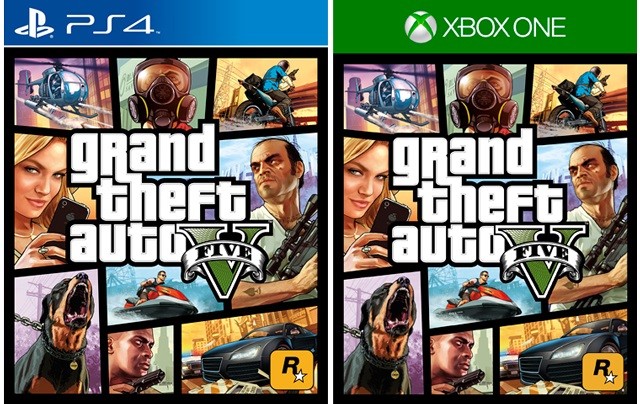 A rumour has surfaced in some online reports revealing what it calls the release date for GTA 5 Online's upcoming Heists update.
These reports say that Heists will be releasing on 24 February 2015. They claim that some 4Chan users have discovered a date entry in PlayStation Store for GTA 5 that gave out the release date. The leaked date was supposedly deleted by Sony after players noticed it.
However, this just remains a rumour until Rockstar clarifies it otherwise. There is no date revealed by the company and it only said that Heists DLC will be released before the release of GTA 5 PC. It had also said that it is at the final stages of development. Heists update is one of the most anticipated and delayed features from Rockstar.
Garage Glitch allows Storage of Monster Truck
We know that the garage will not be able to take a monster truck and players have to make use of a glitch, or what YouTuber, TwoDynamic calls Garage Glitch. The only way garage will allow players with a monster truck is when they call for a mechanic using the Pegasus menu and get it delivered as a Pegasus vehicle. So here is a method that will allow players to park their monster truck or any such random vehicle in their garage.
Step 1: Players must have a monster truck.
Step 2: Call Pegasus and get it delivered, it will spawn at certain location that will be marked as yellow.
Step 3: Now head to the location, pick up the truck and take it to your garage.
Step 4: However, players must have two garages in the same location. This is the only way players can get this to work.
Step 5: Players must have one free slot in one of these garages so that they make space for the monster truck.
Step 6: Place the truck in such a way in front of your garage's gate blocking it off, players must be able to teleport in and out of the vehicle.
Step 7: Next rob a random vehicle on the road and park it very close to the monster truck.
Step 8: Get out of the vehicle and pull out your cell phone. Now go to Quick Job> Join Random > On Call
Step 9: Pull out the cell phone again and go to Job List and select any of the random jobs you get. Now as the invitation screen pops up, press 'Y' or 'Triangle' to re-enter the vehicle and as you are walking towards the vehicle press 'A' or 'X ' to accept the invitation to that job. Players must see that they have accepted the job invitation before they enter the vehicle.
Step 10: Now drive the vehicle to the other garage door. This will bring the Garage Option Menu.
Step 11: Players will be able to load into the job they accepted after waiting for 30-40 seconds in front of the garage.
Step 12: Now press the Beep On that brings the confirmation messages asking players if they want to quit the game.
Step 13: Players have to be quick enough to press 'A' to accept and immediately press 'A' in your garage. They have to do this when they get a quick glimpse of their garage.
Step 14: Now this will spawn you back into the game, now turn back and head to the monster truck.
Step 15: As you enter the truck players will have to press 'Y.' If they have done it correctly then they will be able to see an animation showing the truck going inside the garage.