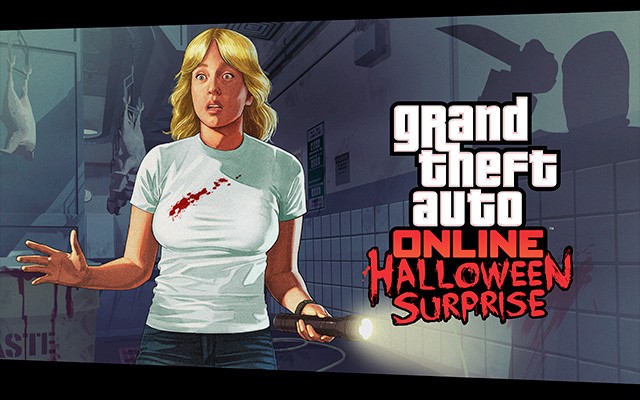 GTA 5 Online Halloween update has been confirmed, giving credence to the rumours and leaks that have been going around.
GTA 5 Online Halloween update will now be dropping down to PC, PS4 and Xbox One. But it will not be coming for PS3 and Xbox 360 versions of the game.
Rockstar announced via Newswire that the game will be available from 29 October to 16 November. Additionally, players purchasing the game can keep the "special items" with them even after this limited period DLC ends.
So what does Rockstar have to scare and terrify the inhabitants of Los Santos and Blaine County, this Halloween? Below are the items it listed out:
2 new vehicles - Lurcher Hearse and Franken Stange: These will only be available for a limited time.
20 new Bobbleheads: that can be added to the dashboards of a customisable Lowrider.
New masks: Horrifying masks will be made available in the Monsters section of Vespucci Movie Masks.
Face paints: 30 new styles added.
Slasher Adversary Mode: One player who is designated as a Slasher will run amok armed with a shotgun. Rest of the players (up to eight) will only be armed with a Flashlight! They can navigate using that but must be cautious as not to reveal their positions. In the event that they survive for 3 minutes, they too will be awarded a shotgun.
Rockstar also revealed that there will be a special Halloween weekend event that will include a livestream on 30 October.