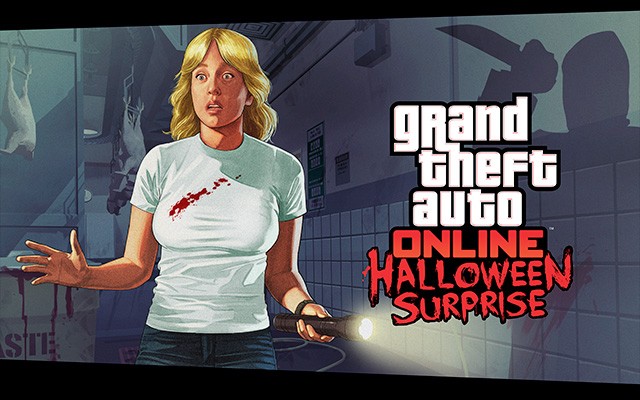 Though many GTA 5 fans already know what to expect in GTA 5 Online's newest DLC, the Halloween update, it was only confirmed by Rockstar after it announced the same on its Newswire page.
We now know that Rockstar will be blessing players with some spooky content that has not taken them by surprise, thanks to the leaks.
Previously Rockstar mistakenly made some contents from the Halloween update available, namely Halloween Surprise Masks and Flashlights, even before they were announced. Some players apparently went and purchased the items.
Rockstar said in a statement that "players who purchased Halloween Surprise content while the issue was occurring, and we will reimburse their GTA Online Bank Accounts. Please feel free to purchase the items again in the meantime, as the original issue is now resolved. Once the reimbursement is complete, we'll update this article with further information."
We know that two cars, Lurcher Hearse and Franken Stange, will be available for a limited time and these will be made available from Southern San Andreas Super Autos website in the game.
Other things that will be part of the game include face paints, masks, ghoulish Bobbleheads. But one thing that stands out among the reveals is the Slasher Adversary mode that lets up to 8 players to play just with a flashlight, and if they survive the first 3 minutes, they get a shotgun like the Slasher.
Meanwhile, some players have been posting on Rockstar Support page that they are facing issues with the game. They are getting an alert message that reads, "Files required to play GTA Online could not be downloaded from Rockstar Games Service. Return to GTA 5."