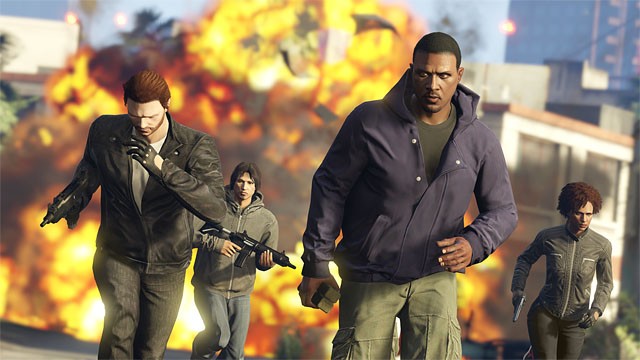 PC gamers waiting for the release of GTA 5 PC will be all ears considering Rockstar's announcement that there will be more music and a new radio station on PC version when it releases on 14 April, 2015.
Brace for some good music set to be dished out to players of the PC version of GTA 5. The company is partnering with music composers, The Alchemist and Oh No, who will be making a new album, which will be used in the game's original score as inspiration.
The new album is titled, 'The Alchemist and Oh No Present: Welcome to Los Santos'. It will include music from a range of artists like Earl Sweatshirt, Little Dragon, Phantogram, Freddie Gibbs, Popcaan, Killer Mike, Tunde Adebimpe and Samuel T. Herring (from Future Islands).
The album will hit stores on 21 April, 2015.
However, PC gamers will be the lucky ones since they will be the first to enjoy the new music when they start playing the game following its release. The album's music will be debuting in a new radio station that will be accessible for PC gamers. A new channel in the game's radio station called 'The Lab' will host the album music.
"The Alchemist and Oh No weave together a musical journey that covers every corner of the fictional world of Grand Theft Auto V and features guests from across the musical spectrum... ," said Rockstar, reported GameSpot.
The new radio station is also likely to be made available on other consoles, however there have been no announcements on its release.
Interested can check out Gangrene's "Play It Cool" featuring Samuel T. Herring (of Future Islands) and Earl Sweatshirt on SoundCloud.
Heists Online will also be part of the GTA 5 PC at the time of launch.