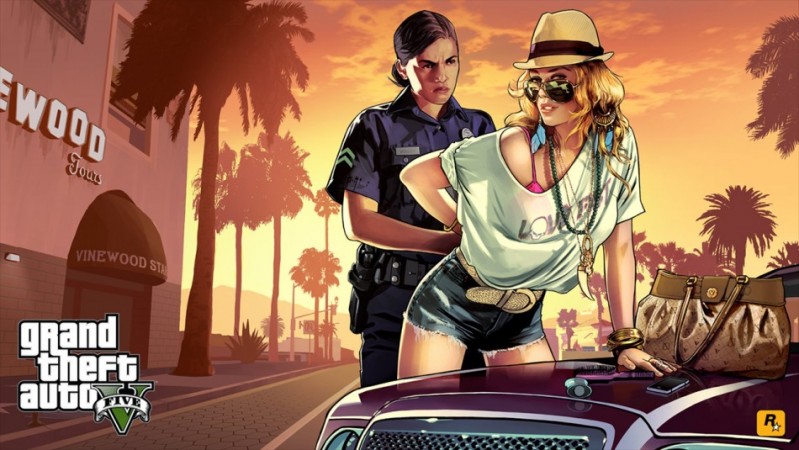 Grand Theft Auto 5 online version, which was released on Oct.1 amidst much excitement, now appears to be facing problems in the download process.
The multiplayer component of the game went online and millions of gamers logged into the Rockstar Games accounts to download the online update but the server of the game publisher faced a problem when supporting GTA 5 Online, reported Christian Today.
After the installation, the downloaded software showed an error message that read, "failure to host session" when gamers tried to connect to the server. Rockstar Games had predicted that this problem would occur and had warned fans about the initial technical problems.
"This sort of thing is inevitable in a massive open-world game and there'll surely be lots more unexpected oddities like this in the online world next week. Rest assured we'll be monitoring and actively doing all we can to smooth such things out as they happen, but we need your help to find them, as well as your feedback to help fine tune all of the game's systems so everything is perfectly balanced," stated Rockstar Games according to Christian Today.
Rockstar Games has now apologized for the problems faced by the users and the brand is said to be working on it to fix the problem.
"We apologise for any inconvenience, and thank you for your patience while we work to resolve this," Rockstar explained.
The game company also added that they are working round the clock to get a solution for the problem and are planning to buy and add more servers to support GTA Online.
The gamers can check the latest updates of the online variant on support page of Rockstar Games.
Along with the launch issues, the makers of GTA 5 have also suspended payments for in-game cash. Millions of fans of GTA 5 have now been disappointed with the launch, reported Sky News.
Meanwhile, Rockstar Games declared that they have fixed a PlayStation Network server issue by limiting the number of users able to play the game online at the same time. This complication halted all the micro -transactions that allowed the users to make payments online.
Rockstar Games has announced that the gamers can keep the earnings GTA$ by pulling off jobs and other profitable gameplay activities rather than purchasing packs.