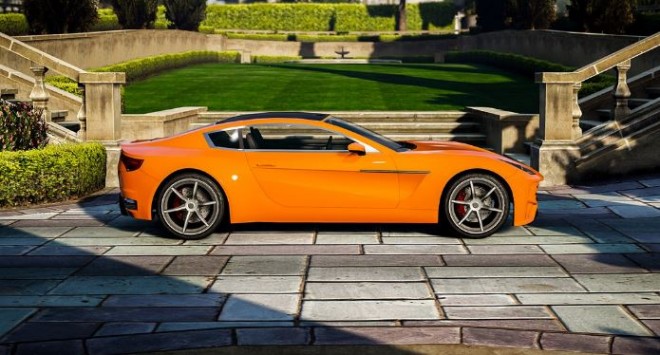 "GTA 5 Online" received a new sports class vehicle, new locations for Power Play mode and a new double GTA money and RP playlist as part of the event week.
Rockstar released new contents for "GTA 5 online" as part of the Independence Day celebration week, starting July 5 and this will last until July 11.
Dewbauchee Seven-70 is the newest sports car, which does not come in cheap. The pricing on the Legendary Motorsport website revealed it to be $695,000 GTA money. It also added three new locations in the Power Play battle mode.
Apart from this, there is the Independence special bonus and discount week that allows players to earn double GTA money and features an RP Playlist, expected to run through July 8.
The game received some discounts that normally follow these events – there is a 20 percent off on offices and office interiors, a move likely to help the CEO's of the criminal organisations to ramp up their operations.
There is also a 15 percent discount on all the Warehouse Workbench Upgrades. Players can make some heavy impression on their enemies by using the discounts being offered on Savage military helicopter, as there is a 50 percent off on it. Those looking to expand the garages can use the 25 percent discount on these properties to buy a new one.
Along with all this, Rockstar is also offering a 25 percent off all the original Independence Day Special items like Liberator monster truck, the Sovereign motorcycle, the Musket, the Firework Rocket Launcher and its ammo, all the Special patriotic gear including Hats and T-shirts.