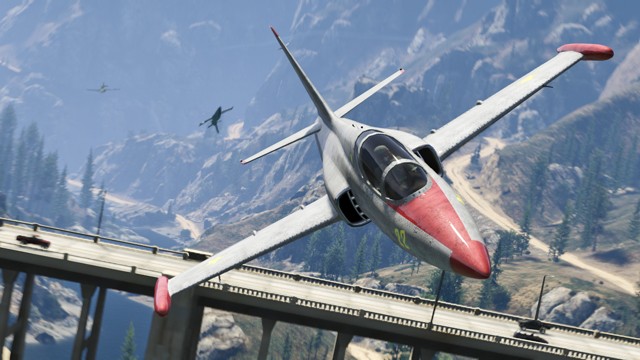 The popularity of GTA 5 Online has been phenomenal not only for developer, Rockstar but also for the whole gaming industry.
Tipsters are always looking for cheats, tips and tricks that will help players to earn more and get better vehicles and weapons.
YouTuber and famous tipster, DomisLive has posted a new video revealing some of the cheats, tips and tricks in GTA 5 Online that will help players to rank up fast.
How to Rank Up Fast?
Hit Start button and go to Online> Jobs> Join Jobs> My Jobs (Host jobs)> Bookmarked> Races> look for the race that is titled LS Forum.
There are certain rules according to DomisLive that has to be done in a right manner for the players to rank up fast.
Drivers will be getting majority of the RP, however, the co-driver will still be getting a good amount of RPs too.
In the first lap - take your time and go a bit slow.
In the second lap - you will have to speed up things and keep increasing the speed in the subsequent laps.
These will guarantee good amount of RPs.
For more clarity, check out the video below:
(YouTube Courtesy: DomisLive)
$20 Million Bounty - Return of Money Lobbies
YouTuber and tipster, DomisLive has posted a video revealing some of the cheats, tips and tricks to avoid getting banned in GTA 5 Online and the return of a $20 million bounty.
Rockstar has banned money lobbies, however, DomisLive has found money lobbies returning to GTA 5 Online.
[Players must note that if Rockstar finds anyone transgressing their rules, it can suspend them and can hand them with console ban].
A Reddit user posted this image showing a $19 million bounty in this lobby.
The video also shows how a person who was handed a console ban managed to convince Rockstar Support to remove the ban and the company gave him a chance to play without having to loose his $2 million GTA money.
DomisLive warns players from getting caught up in modded money lobbies. He cautions against requesting money from others or someone giving you money.
Also he warns against players hanging around these modded rooms advising them to leave such room quickly. He also asks players to report such issues in Rockstar Support as not to get oneself banned.
He also added that Rockstar might be looking at bringing a hotfix to the issue, soon.
Another YouTuber, NoahJ456 advised players not to kill anyone who has the bounty in GTA 5 Online as doing so could only get players banned. He also reiterates that players must report people who place these bounties (hackers).
He also differentiates between unlimited money glitches and unlimited money hacks - the former is for breaking GTA rules but the latter is breaking Xbox or PlayStation rules. He extols players to avoid such things completely.
(YouTube Courtesy: DomisLive)