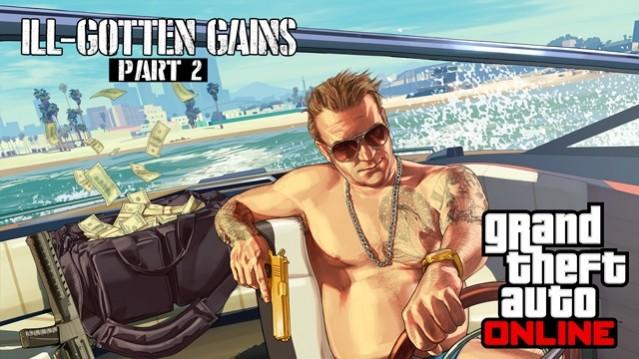 GTA 5 Online fans have been waiting for Rockstar to shower some new update so that they are re-energised to play the game. There is no doubt that GTA 5 is one of the most popular games in the industry with an active community of followers scanning and mining the game files for any sort of hints or traces.
We can see one such hint below as fans wait for the rumours and speculations to end and the company to make a worthwhile revelation.
Game Files Reveal New Species of Peyote Animals
YouTuber MrBossFTW has shared a video with information that has been mined from GTA 5 game files that hint at possible new Peyote species of animals like Bigfoot and more.
Previously we have seen Rockstar introducing Peyote plants that transformed characters in the game into animals. But apparently the game files have revealed that the game had to introduce two more of such features in the Payote plants. One would transform them into rats and into Chimps.
There were rumours that players might be able to play as Sasquatch or Bigfoot in the game, so there would be three additional Peyote animals added. But somehow they were dropped the last minute.
There were as many as 27 such plants but with the addition of these three the number would reach 30 -- which could have been the original motive.
The tipster also says that these three might be released with a future update too.
A member of the GTA Forums has mined some of the footprint related textures for the GTA 5 game. And some out of the them are mysterious and it has been deduced that one of them was a horse hood print, one could be a small human foot, other bear claw and another looks like a chunk of wood. Can it be that of the Big Foot?
Player-Created Jobs Listed
Rockstar Newswire has posted several Jobs that were created by players who were inspired by the Epsilon Program. Below are their lists:
Does anyone need I'm Not a Hipster DLC Part 2?
Popular YouTubers DomisLive has discussed a suggestion by a fan not wanting to see Part 2 of I'm Not a Hipster DLC, with the YouTuber seconding it. His explanation was that though the DLC was in its own way, "game changing," the vehicles it provided were like the "older style cheat vehicles."
He argues that a new DLC will have to motivate people to play rather than put them to sleep. The I'm Not a Hipster DLC is similar to the Flight School DLC, he adds.
To another question where a fan doubted about last generation versions deterring the current generation ones, he answered in a negative since there are issues and uniqueness in both the versions. There are still lot of players using the last generation platforms too and Rockstar just can't deny them the updates.