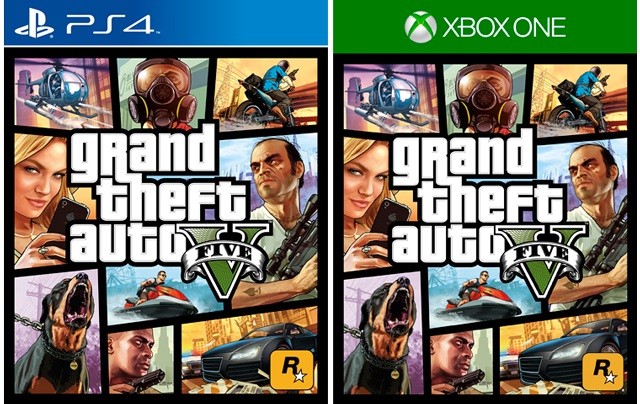 Following reports of download and transfer issues for GTA 5 PlayStation 4 and Xbox One players, Rockstar has quickly acted to mitigate all the issues in the game and has given the green signal.
Players are more than happy that they can now get back to the game. Below are some of the ways to make some quick money and it guides you regarding Easter Eggs and so on.
How to Make $250,000 Quickly
YouTuber, DomisLive has posted a video on how to make GTA $250,000 quickly and mentions that it works perfectly fine on PlayStation 4 and Xbox One. He also assures that this is not a glitch hence players will now be banned for it.
Players must go to Start> Online> Playlists> Challenges - in Challenges, players have to select one, however, players will notice that before they join the challenge, they must have $250,000 in order make $250,000.
Select a challenge and players have to complete it within 3 minutes. Players must note that they have to be in a crew to undertake this challenge. This challenge will not only fetch the winners, challenge bonus, but also the cash and RP bonuses.
How to Throw Grenades Quickly in First Person and Third Person
GTA 5 next-generation provides a new feature that allows players to play in first person too. YouTube user, NoahJ456 has posted a video that guides players on the ways to throw the grenades quickly using both the first and the third person.
This will come handy when players are holding out with the cops. Players will have to aim at a target and push down the left trigger or the right trigger either half-way or full. Once the player is in this position, they need to press left on the D-Pad. This will toss up a grenade and aim directly on the target. However, some of the weapons won't be working.
Murder Mystery Clues in Mine Easter Egg
YouTube user, DomisLive has posted a video that shows clues from a murder mystery in Mine Easter Egg.
To enter the Mine, players will need grenades, sticky bomb and an RPG. As players enter deeper and a crossroad near the railway trails, they will find a dead body with a film roll by the side that reads, 'Majestic Films'. It has been opined that this could be the murder mystery that Michael had to solve.
In the video, we can see that at 1:06, the legs of the dead person moving. Are these the hints for the Zombie DLC? We still cannot confirm.
One of the fan mentions that the dead body could be an Easter Egg from Rockstar's detective video game, L.A. Noir. Another fan opined that the body looks like that of Freddy Krueger, main antagonist of the horror movie, "A Nightmare on Elm Street."
In another video, Domis finds clues to a murder mystery where one of the walls of the Manor Hotel has a writing that says, "Old Fred acts nice, but it ain't so". There is another place near the movie theatre, just behind the trees where it is written, "Ain't no mystery. They drowned her because of what she knew."
How to Play as Rare Animals in GTA 5
YouTube user, DomisLive has posted a video that shows players how to play as a stag, a mountain lion, two different types of dogs, a rabbit and more.
After going to the map area that Domis has marked, players must search for a Peyote plant, a drug found in the wilds of San Andreas. Players will have to either select Trevor or Franklin.
In one of the bushes behind, players will find the Peyote plant and they have to go near it and they will be asked if they want to eat it. Say yes and experience your character having hallucinations. Now players will be able to morph it into different animals.
He also advises players to save the game before they start morphing their character into an animal. Players will be able to kill NPCs and their mauling will fetch stars in a five-star format.
There are 27 locations in the GTA 5 map that have the Peyote plant. Players will also be able to play as a Seagull, chicken and crow.
Dodo Sea Plane and Jet Skiing in First Person
Players will be able to purchase the Dodo Sea Plane via Elitas Travels on their phone. The plane will be costing $500,000 GTA money. The plane can fit only four people. Since this is a Pegasus vehicle, players will have to call Pegasus and it will spawn.
After lifting off with the sea plane, players can land it on water using the brakes slowly. YouTuber, DomisLive has posted a video that shows players how it is to be flying a Dodo Sea Plane and Jet Skiing in first person.