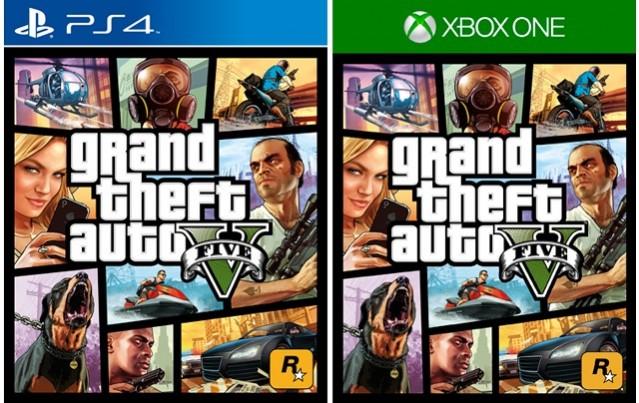 GTA 5's popularity is not unwarranted since Rockstar has seen to it that the game stays fresh. None have been disappointed. However, some inquisitive players have been digging deeper into the game and trying to find hints regarding Heists DLC as they anticipate its arrival of this long-delayed DLC for GTA 5 Online.
Gamers have been waiting for the release of two -- the Heists DLC and PC -- version of the GTA 5. These releases will rejuvenate the game as players are presently in a kind of lull before its release. The content will undoubtedly infuse new content into the gameplay allowing richer gamer experience.
Here are some of revelations, thanks to hardcore fans who have mined for information on these:
Heists DLC Crew Outfit, Masks and Gear
Many gamers have revealed new details on the upcoming Heists DLC. The information comes from Funmw2, a trusted source for such leaks. He revealed that players will be able to choose their crew outfits with heist planning board. He further mentioned about teams getting gear and masks. This means that there would be high level of customisation in Heists DLC.
It was further revealed the possible heist-related vehicles that could be part of the content. Players can find them in the ifruit directory:
"LampadaCascoKey": "Lampadati Casco"
"DinkaEnduroKey": "Dinka Enduro"
"VapidGuardianKey": "Vapid Guardian"
"HvyInsurgentKey": "HVY Insurgent"
"KarinKurumaKey": "Karin Kuruma"
"KarinTechnicalKey": "Karin Technical"
"PrincipeLectroKey": "Principe Lectro"
The code files that were discovered by him also revealed Chrome rims coming to the vehicles.
Rare Vehicle Spawn Locations
There are various of rare and secret cars in GTA 5 and players have found out spawn locations too.
Rare Pink version Limousine -- This rare limousine can be found in only one location in the Los Santos map. YouTuber TwoDynamic has given out the spawn location of this rare pink limo, not far from the Los Santos Customs. The vehicle cannot be stored inside player's garage, since it is a black listed vehicle. The vehicle has a time period in which it can spawn.
Mariachi Tonado - This is a secret vehicle in the game and it has only one spawn location for the vehicle. Player will have to escape with the vehicle, they have to come to the location that has been marked by the YouTuber between 6 AM to 8 PM time period. Players will have to drive around this car to increase the chances.
Wheelie Glitch
This is a glitch that is funny and players can try it out with friends, however this can only be seen by friends and players themselves will not be able to see this. TwoDynamic explains that players will have to go near the airfield and on the left side of the hanger they should enter it. The yellow pipe in the center is where players have to find it, it will be below a staircase check this video. Drive against the pipe and push it under the stairs. Drive slowly holding down the right trigger and accelerate it.