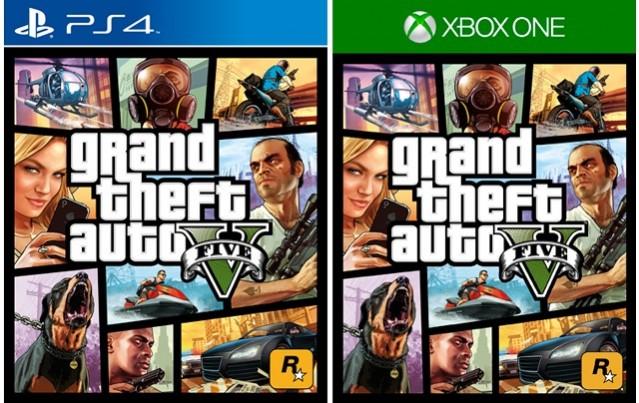 Fans have found new cell phone cheat in GTA 5 next-gen that enables players to unlock vehicles, items and many more by using their mobile devices. Players can go on a rampage as troops of police make an attempt to nab the player.
Players have to key in the below cheat codes on their mobile phones and it will help them unlock the vehicles and weapons. These cheats need to be manually typed during a normal gameplay. However, it must be noted that activating these cheats will disable achievements/trophies. Players must also make sure that when spawning vehicles, they must see to it that there is enough area for the vehicles. Otherwise, the vehicles will not spawn.
Below are the Cell Phone Cheat Codes:
Skyfall:
1-999-759-3255 [SKY-FALL]
Slow-Motion:
Spawn Comet:
Spawn Rabid GT:
1-999-727-4348 [RAP-IDGT]
Spawn Parachute:
1-999-759-3483 [SKY-DIVE]
Spawn PCJ-600:
Flaming Bullets:
1-999- 4623634279 [INCENDIARY]
Buzzard:
1-999- 289-9633 [BUZZ-OFF]
Sky Dive:
1-999-759-3483 [SKY-DIVE]
[Game Front, IGN]
Thanksgiving Day DLC Incoming?
YouTuber NoahJ456 has posted a video speculating the possibility of a Thanksgiving Day DLC from Rockstar.
He reasons that Rockstar is likely to release such a DLC, since it's a holiday (Thanksgiving Day). While the company usually releases DLCs on a Tuesday, there has been an instance when it released a DLC on a Thursday. He also argues that since GTA 5 next-gen was released recently, to keep up the hype, the company might release a new DLC.
On the other hand, NoahJ456 has also reasoned why the Thanksgiving Day DLC might not release. He says that Rockstar is still facing server issues, and GTA 5 Online got hacked recently. Since this has to be fixed, it will not be a good idea to put the stress on the servers.
Heists DLC Info Leaked and Apartments DLC
YouTuber DomisLive has posted a video where he shares some leaked information on the eagerly awaited Heists DLC and Apartments DLC.
Rockstar has confirmed that even after numerous delays, players of GTA 5 Online will certainly get Heists DLC, but it has not given a timeframe for its arrival.
Funmw2 has shared the source code from the game that mentions "hei_dlc," which DomisLive says is nothing but Heists DLC. The tweets also reveal that players will be able to have a new wardrobe, apartment with updated kitchen, planning room, lounge, bathroom, bedroom and hall.
These updates are likely to be part of the Heists update, which could mean that players might get new appliances, new interiors and more via the update.
Lazy Gamer, a GTA 5 gamer has shared a file that says, 'DLC Apartment Ringtone' that is likely to include new door bell or customisable door bells. He speculates that this could also mean a new Apartment DLC from Rockstar.
How to Modify a Hotknife into Bodiless Variety?
YouTuber DomisLive has posted a video explaining how to modify a Hotknife into a bodiless variety in GTA 5 next-gen.
Step 1: Purchase Hotknife (if you do not own) - Cell phone> internet browser> Travel and Transport > Legendary Motorsport> Hotknife
Step 2: To remove the extra engine parts, players have to go to Los Santos Customs> Categories> Hood> Triple Intake Bug Catcher (Meantime scroll up and down between the options quickly and after the hood is removed) select the Stock Hood.
Step 3: To remove fenders from the vehicle, players have to go to Los Santos Customs> Categories> Bodywork > Cycle Fenders (Move up and down quickly between the options and once you see the fenders being removed) select Stock Body Work.
Peyote Locations Mapped
GTA 5 next-gen offers player's peyotes that allow them to hallucinate as different animals. Players get transformed into a seagull, chicken, dog, rabbit and so on.
It has been revealed that totally there are 27 such locations. GTA King has revealed 17 out of the 27 locations in his map.
Traffic Jam in Los Santos
In a testament that Los Santos in GTA 5 is but living city, a video has been posted showing the traffic jam in the city.
(YouTube Courtesy: Naswas)
Victims Turning Protectors
A strange sight in GTA 5, a player who planned to steal a car was saved by the car owner as a vehicle comes from behind and rams the car hard. Check this video below:
(YouTube Courtesy: Hayabuuza)
Underwater Fan-Made Documentary of Los Santos Waters
A GTA 5 next-gen fan has released a documentary made on the underwater life of Los Santos. This documentary closely resembles the 2006 BBC documentary, "Planet Earth," that was narrated by David Attenborough. In fact the voiceover in this fan-made documentary is similar to that of Attenborough.
The video also gives out various facts about sharks, whales, dolphins, and more. The creators of the documentary explained: "This GTA 5 nature documentary will demonstrate the behaviours of some of the most remarkable mammals in the oceans that surround Los Santos and Blaine County and some of the deepest mysteries will also be revealed."
"Some people have been saying our wildlife documentary isn't totally accurate - of course it isn't. We're not professional wildlife researchers, we're idiots who play computer games," they added.
(YouTube Courtesy: 8-BIT BASTARD)