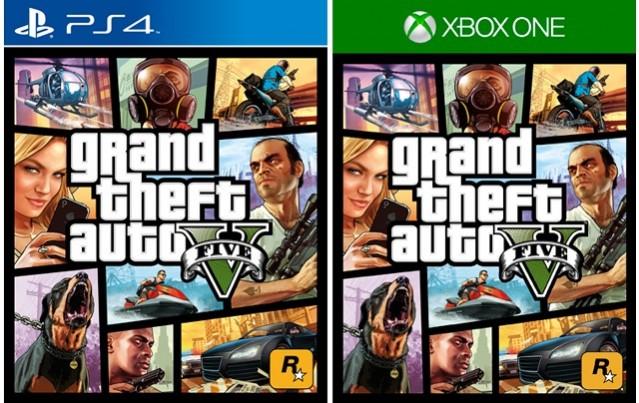 The recently released GTA 5 next-gen has a ton of features that players are still digging out. The game has always something to offer in terms of glitches, content, funny videos or even Black Friday Sales.
Players are now eagerly awaiting the Heists DLC and GTA 5 PC version to be released. GTA 5 has been one of the most popular and successful gaming titles in the entire industry.
Rockstar's Black Friday Sale
Rockstar will be running its Black Friday Sale from 28 November to 1 December, ending at 11:59 PM ET at the Rockstar Warehouse.
The sale will be featuring gears and collectibles related to GTA 5 with 30% off. Items include Zippo Lighter, GTAV Hoodie, Body Bag Sleeping Bag and the Trevor Philips Industries Tee and much more, said Rockstar in Newswire.
Custom GTA PS4 and Xbox One Console
Rockstar has announced that it is launching limited edition custom-made PlayStation 4 and Xbox One as part of the celebration. Players who enter the contest via Facebook or via Social Club will be able to grab the prizes that will include these custom GTA 5 PlayStation 4 and Xbox One, 20 Deluxe Prize Packs that includes GTAV gear and collectibles. Rockstar Deluxe Prize Packs will be part of the giveaway. The celebration ends on 1 December, 2014.
Heists DLC Release with Next Major Update - A Possibility?
Though Rockstar has confirmed that Heists DLC will be rolling out soon to GTA 5 Online, it has not given any timeframe for its release. However, a recent report from Product Reviews claims that Heists DLC is likely to be released with Rockstar's "next major update," which will be update 1.19. The report argues that update 1.19 is likely to be a minor one with Heists DLC since update 1.18 was massive with lot of bug fixes.
Aretheheiststhereyet has been tracking the days since the Heists DLC announcement was made.
Hover Car and Restricted Location Glitches
YouTuber DomisLive has posted a video that showcases the new Hover Car trick that allows player's car to hover on the roads while driving and otherwise.
Step 1: Grab a friend.
Step 2: Get into the passenger seat of the car, any random car and let your friend take the wheel.
Step 3: Now on purpose see that the car gets damaged
Step 4: Head to Los Santos Customs
Step 5: Get the Car repaired, but see that you stay in the passenger's seat.
Now you will see the glitch working. However, players must note that this glitch will be visible only to the person in the passenger seat, i.e you and not to your friend, who is on the wheel.
Meanwhile, DomisLive has another video that shows how to go inside the restricted location in GTA 5 next-gen's single player. This location is in the Police Station.
Step 1: Stand in front of a glass window or a door in the Police Station.
Step 2: Press Up, hold the interactive menu, go to Enable Passive Mode and then go to Disable Passive Mode, now hit the 'circle' button (PlayStation) or 'B' button (Xbox). Now hold forward and sprint, until you slide through the door.
Players will be able to get into the restricted rooms in the police station. Players will also be able to read through the files and find some hidden Easter eggs.
Murder Mystery is Solved
DomisLive has shared a new video that solves the murder mystery that was troubling some.
Clue 1: "Old Fred acts nice but it ain't so," was found at West Vinewood.
Clue 2: "David Richards Knows," was found at Vinewood Hills.
Clue 3: "Fred makes cartoons for kids, funny thing considering what he hid," was found at Alta.
Clue 4: "Ain't no mystery, they drown her because of what she knew," was found in the downtown Vinewood.
Clue 5: A dead body was found drowned in Pacific Ocean with legs in cement holding her down in the water.
All the above clues will allow players to unlock an event at Richard Majestic productions. This will allow players to enter the studio of Solomon Richard, where you will find a letter on the desk. This studio will be accessible to players only after 9 PM.
The letter speaks about the mistakes made by Fred Quincy to his brother David. The letter details the reasons for the mistakes and the murder he committed.
Next players will be able to go to a location, the Great Chaparral, where Issac's body will be found in the mine shaft. His number will be automatically added, allowing you to unlock two vintage filters in the game.
Top 5 New Additions in GTA 5 Next-Gen
YouTuber, NoahJ456 has given out the top 5 additions in GTA 5 Next-Gen:
1. First Person perspective
2. Underwater universe
3. Graphical details upgraded from last gen GTA 5 that include textures, lighting system, draw distances.
4. Cheat code activation via Cell Phones
5. Peyote plants