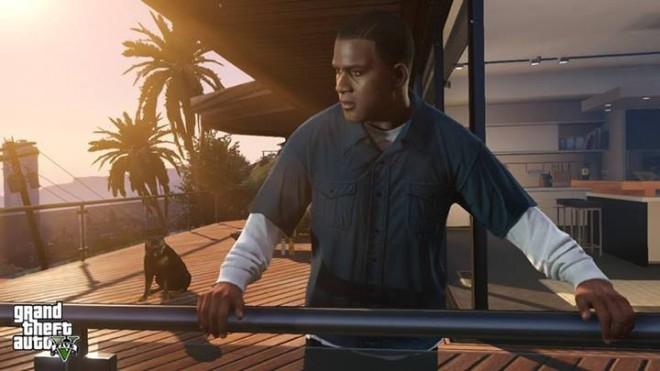 Rumors have begun to gather after leaks surfaced on the new likely downloadable content (DLC) for developer Rockstar Games' super successful video game Grand Theft Auto 5 (GTA 5). Details of the Lenny Avery mansion have leaked online via YouTube videos.
Rockstar Games is working on its next title update (1.10) but ever since the discovery of Lenny Avery mansions, which have references in the story mode of the game, there is renewed interest on the upcoming DLC for GTA 5.
In the story mode, Lenny Avery's character is very trivial as he makes a brief appearance as a real estate developer. The Lenny Avery Realty website in GTA 5 has revealed hidden mansion pictures and undisclosed properties.
Many players have pointed out that the website of the in-game Realty site was down for maintenance, reported IBTimes UK. This has further fanned rumors that there is an impending DLC that has led to website being taken down for maintenance.
Some gamers have posted videos that showcase these amazing mansions that have gone up for sale, which is likely to happen with the upcoming DLC.
Though there has been no validation regarding the authenticity of these images, these can only bring in hope and promise to GTA 5 gamers, who are awaiting the new DLC.
(YouTube Courtesy: blazedasfuh)

(YouTube Courtesy: Brice Lazygamer)

Take-Two Discusses Release Date for PC, PlayStation 4 and Xbox One
Distributor Take-Two has commented on the apparent release of GTA 5 for PC, PlayStation 4 and Xbox One.
"If that is where consumers are, absolutely [we'll release our game on that]. But we wouldn't drive them there; we would just be there if they are there. That is why we have a companion app for our basketball title, NBA 2K Everywhere. It is wherever consumers want to be," said Strauss Zelnick, CEO of Take-Two, in an interview with MCV. This proves that there is version of GTA 5 for PC, PlayStation 4 and Xbox One that is under development but in tight wraps.
"We are not in the hardware business, we don't have any dog in that hut, we just want to be where the consumer is," he added.
Rockstar has never made any official announcement suggesting the release of the PC, PlayStation 4 or Xbox One versions, or its likely release in 2014.
GTA was released in September 2013 for PlayStation 3 and Xbox 360.
Rockstar Games Developer Comments on Open-World Games for PC
John Diaz, a game designer at Rockstar Games, was asked if PC gamers wound not see open-world action-adventure video games. He clarified that it's unlikely, until the company feels that PCs will be able to meet the "level of quality" that has been expected Uber Gizmo reported.
"Until they are ready for you guys to the level of quality that you guys expect and that we expect from ourselves. These views are my own."
"Do believe there are hungry gamers on that platform. I wonder how many Mac users are also #GTA fans?"
These comments suggest that the PC and Mac version of GTA 5 will be put on the back burner, and the company will be concentrating on DLCs and title updates for the PlayStation 3 and Xbox 360 version of the game.