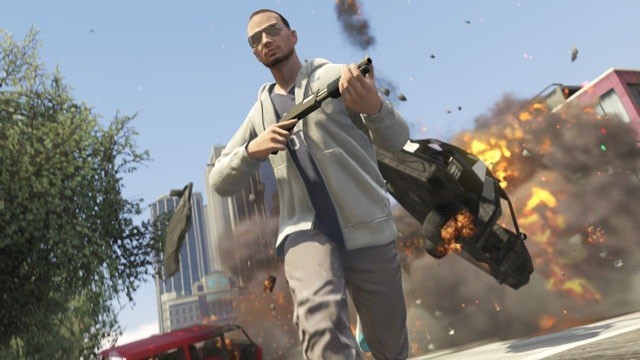 Rockstar Games will be introducing new game content for Grand Theft Auto (GTA) 5, its most popular game that was released this year. The new downloadable content (DLC), which will be available sometime in 2014, is expected to be story-based content.
"We have big plans for substantial additions in 2014 continuing Michael, Franklin and Trevor's action, mayhem and unexpected adventures in Southern San Andreas," said the developer, Mirror reported.
The content will contain the characters from GTA 5 - Michael, Trevor and Franklin.
The studio also revealed the additions that will affect online multiplayer game. Players can get content creative with the deathmatch and race creators beta mode, which will allow them to set up their own races and competitive shooting arenas. Players can rate and share their experiences through the Rockstar Games Social Club.
The creation of the beta will allow them to come up with customisation of jobs for the modes - Deathmatch, Team Deathmatch, Race, GTA Race, and Rally Race.
"With access to some of the same tools as our own game design and development team, you can craft your own custom blood-soaked gunfights, high-octane street races, screaming jet dogfights and more," said the studio.
Rockstar will also add the Capture mode to the game. Capture mode will be a variant of Capture the Flag, but is set in a open-world and will be squad-based. This mode will have four different variants - Raid, Contend, Hold and GTA.