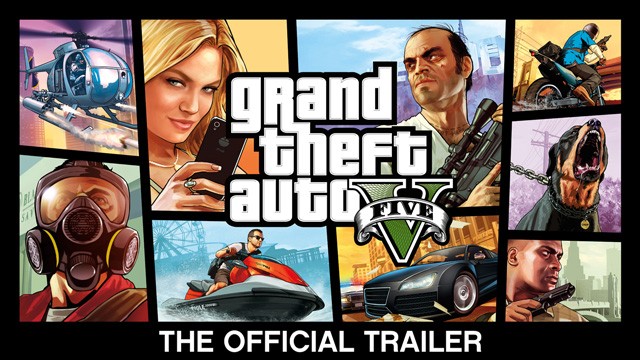 Rockstar Games, the publisher of Grand Theft Auto 5 is now planning to roll out the game application for iPads and iPhones, which will allow the users to play the newly launched GTA 5 on the Apple devices, with some additional customization.
While this must have been a big announcement for the publishers and developers, the screenshots of the app has already been leaked on Reddit, reported Gotta Be Mobile. However, the leak has now been removed.
The iFruit app reportedly allows gamers to call characters, check a map, click photos and much more. With this gamers will also be able to modify Chop's behavior (the dog in the game) and teach him tricks.
It is also being said that the application will allow the players to manage their stocks and real estate holdings in GTA 5, which allows the users to accumulate wealth in the game.
It has also been predicted that the application will allow gamers to view their friends online and help in customizing a character.
Though, the leaks indicated that there will be a new application for Android and iOS devices, there was nothing mentioned about the Windows phones.
The official page of Rockstar Games has still not lined up any application for download and it just has some of the wallpapers of GTA 5. If Rockstar Games still plans to launch the iFruit application, it will soon be available for download as the game is already out in the market.
The application is likely to arrive on the iTunes App Store and an Android version will be available on Google Play Store.
Grand Theft Auto 5 was leaked to some of the gamers across the globe, well before its official launch, which gave away a lot of information about the game world.
The fans of the game have been waiting patiently for the game to launch and have not let the leaks have an effect on their excitement. To keep up the spirit of the fans, the developers also released a list of 10 crazy things about the new kid on the block and the game has also been listed as most expensive in the history of gaming.