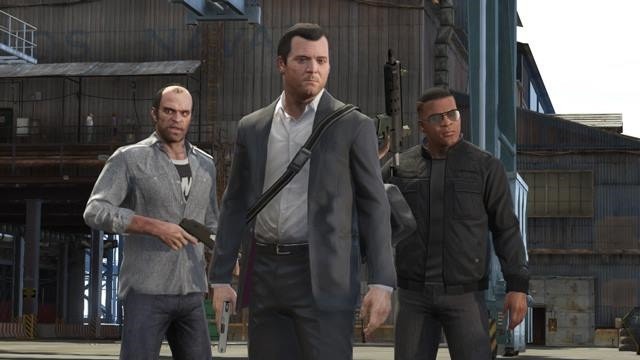 Newly released video game, Grand Theft Auto 5 (GTA 5) reportedly hired original gang members who gave voices to the characters so that the game remains authentic, revealed its writer and producer.
Lazlow Jones, contributing writer and producer at Rockstar revealed in an interview on Chicago radio station WGN (via Kotaku) that Rockstar collected thousands of hours of audio from real world gang members.
"When we record all these ambient characters we go towards authenticity," Lazlow told the Chicago radio station."In the game there's these rival gangs. There's Black gangs, Latino gangs... we recruited a guy who gets gang members, actual real gang members, like El Salvadoran gang dudes with amazing tattoos, one of which had literally gotten out of prison the day before."
"We get these guys in to record the gang characters because we don't want a goofy L.A actor who went to a fancy school trying to be a hard gang member. There's nothing worse than that, so just go find the terrifying people and say 'can you come in here please?' And they look at the lines and say, 'I wouldn't say that. If I was upset at another gang I wouldn't say that.' [And so you say] 'Then say what you would say!'" he added.
Lazlow also said that the talents even went further by contributing their own take on the script. The gang members are said to have looked at different lines and decided if an original gang member would say such things.
"'I wouldn't say that,' so we say, 'OK, say what you would say.' Authenticity. There's a lot of sessions where we would just throw the script on the floor. 'This is irrelevant, let's just work on something real.'"
Meanwhile, Rockstar has resolved the problem of installing GTA 5's game disc after it had recommended against installing it. Since the installation of the disc creates performance problems (pop-up, texture and frame-rate issues), Digital Foundry has found out a solution, IGN reported. Players now have to install the disk two to a USB flash drive with atleast 8GB of free memory.
The game was released on 17 September for PlayStation 3 and Xbox 360.