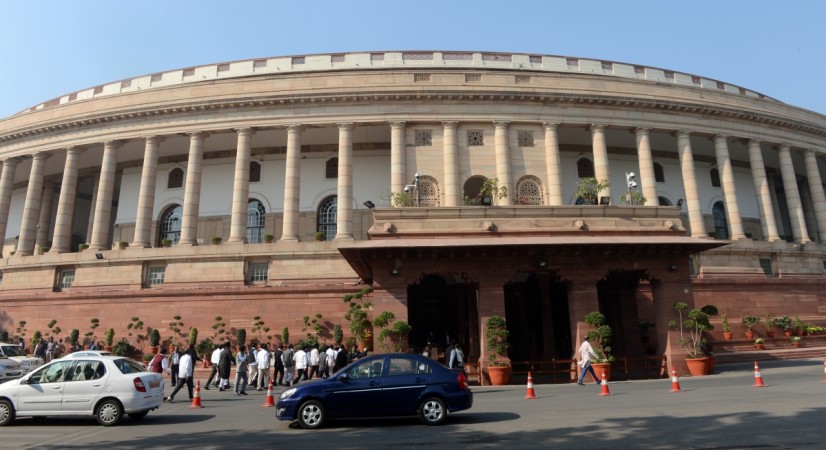 The Congress, which had made a significant contribution in the smooth passage of the Goods and Services Tax (GST) legislations, is objecting to attending the June 30 midnight special session of Parliament on a flimsy reason: PM Narendra Modi and not President Pranab Mukherjee will be launching the landmark legislation.
"How can the Prime Minister launch GST in the presence of the President? This is not done and acceptable," Congress spokesperson Randeep Surjewala said.
An invite sent by parliamentary affairs minister Ananth Kumar says that PM Modi will launch the GST on June 30 at 11 pm at the Central Hall of Parliament in the presence of Mukherjee.
Catch-22 situation for the Grand Old Party
If the Congress indeed stays away from the historic event, it would be a missed opportunity; the BJP would walk away with the credit for ushering in a significant indirect tax reform. On the other hand, the Congress wants to be sympathising with those who are still opposing the introduction of the GST from July 1, 2017. "They (the government) can't have the arrogance of numbers and not listen to small traders and weavers," he said.
While there are sections of the business community opposed to the GST, there is a broad consensus on the benefits of the legislation, though there is also an acknowledgement that the initial phase would face challenges and disruption. The legislation needs to be seen in a wider context, according to an expert.
Protests against GST continue
The scheduled rollout of the GST may be just three-four days away, but protests against its implementation were held even as late as Tuesday in Mumbai, Delhi and Kolkata.
In Delhi, around 50,000 wholesale cloth shops shut shop on Tuesday, seeking exemption from the GST. Bhagwan Bansal, vice-president of the Delhi Hindustani Mercantile Association, an association of wholesale cloth traders, was quoted as saying by the IANS that the strike will go on till Thursday.
'GST is a unifier'
Speaking about the benefits of the GST, an expert said the country stands to gain in the long-run. "Amalgamating several of these state and central taxes into a single tax would mitigate cascading or double taxation, facilitating a common national market and lead to easier administration and enforcement," Pavani Reddy, managing partner at London-based law firm Zaiwalla & Co. said in a note.
She added that the "singular taxation system will unify India's 29 states into a single market - just like how the European Union operates."