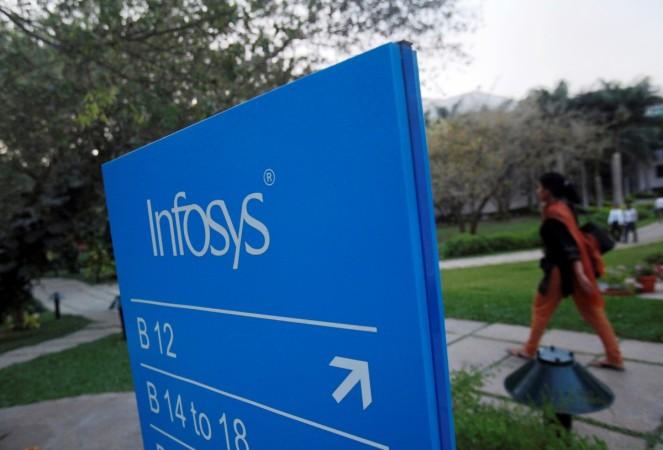 The Group of Ministers (GoM) constituted to monitor the technical issues in the Goods and Services Tax Network (GSTN) has told Bengaluru-based IT major Infosys to fix various glitches and drawbacks plaguing the system in a month.
In the process, the GoM virtually admitted that technical glitches and procedural problems galore on the GST Network have delayed payments and filing of returns under the new GST regime
"Technical glitches, procedural problems and absence of some forms on the network portal are causing delays in making payments and filing of returns by traders and dealers under the new GST regime," Bihar Deputy Chief Minister Sushil Kumar Modi, who is the GoM's convener, was quoted by the Economic Times financial daily as saying in Bengaluru.
At its first review meeting held in Bengaluru on Saturday, the Sushil Kumar Modi-led GoM asked vendor Infosys to fix these glitches by October-end and also mandated that the team review progress on the task every fortnight, Business Standard (BS) reported.
Over the last couple of days, GSTN officials have met several large enterprises and tax officials from various states to identify and fix all glitches in the system so that taxpayers don't face problems while filing GST.
Many traders have complained that it takes as much as 12 hours to update a form, and that the site is often inaccessible. Nearly 8.5 million traders have registered for GST across India.
Infosys officials were involved in identifying the set of universal glitches: Inability to rectify errors, lack of forms, issues regarding processing applications and bugs in the software that slow down the system.
Deputy Chief Minister of Bihar Sushil Kumar Modi appealed to dealers to not wait till the last day to file returns. On the glitch, he said, "Any system will take time to stabilise. Efforts are now on to find solutions to the problems."
Infosys interim Managing Director and Chief Executive Officer Pravin Rao and independent board member D N Prahlad assured the GoM that the company would put in resources to fix the glitches soon.
Earlier, in September 2015, the country's second largest software exporter won the Rs 1,380-crore contract to implement the GSTN and provide maintenance for five years after implementation.
On the glitches and various problems faced by users, Revenue Secretary Hasmukh Adhia told the business daily, "I don't think they have failed. There are initial issues and hiccups. There have not been largescale failures."