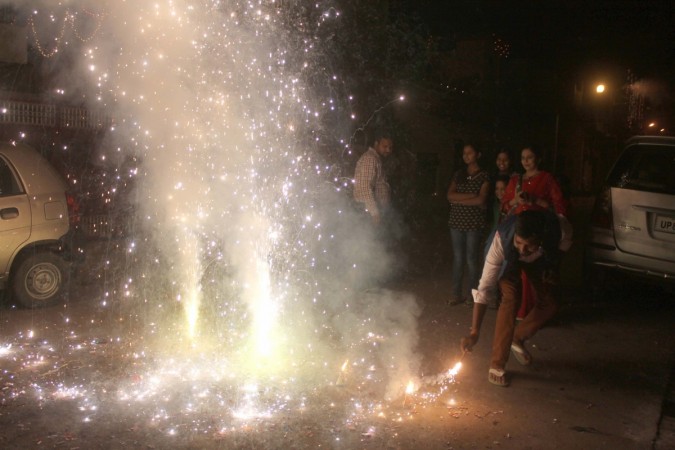 Protesting against the 28 per cent rate under the Goods and Services Tax (GST) for their product, manufacturers of fireworks are planning to surrender their factory keys to the District Collector, said a senior official of the Tamil Nadu Fire Works and Amorces Manufacturers Association (TNFWAMA).
"Ours is a labour intensive industry. Nearly 70 per cent of our cost is towards wages. So the input credit that we could claim is very less as compared to other industries. The 28 per cent tax rate will kill this sector," K. Mariappan, General Secretary, TNFWAMA, said.
"When the GST was ushered in and the BJP members in some parts celebrated bursting our crackers, we were actually wearing black dress as a mark of protest," Mariappan added.
He said the general perception that is gaining ground amongst the fireworks manufacturers is that they are not the target but it is the celebration of Diwali that is being targeted through curbs, campaigns and now high tax rate on the industry.
Mariappan said over 800 fireworks factories have downed shutters since June 30, 2017 protesting the 28 per cent tax rate.
"We have decided to close down the factories indefinitely. We will not be in a position to pay the wages. In order to be out of the labour law clutches we plan to hand over the factory keys to the District Collector on Tuesday," Mariappan said.
He said the industry welcomes GST but the tax rate should be lowered to 15 per cent.
"Persisting with 28 per cent tax rate will result in huge tax evasion and the government would be earning far less tax revenue from our industry than what it earns now," Mariappan said.
According to Mariappan, production of fireworks would peak starting June, so that they can be used during the Diwali festival.
"The production has been affected and the continued protest would impact fireworks production. This may lead to illegal imports of unsafe fireworks from China. Despite the government's efforts illegal imports from China continue," Mariappan added.