A Travelling Ticket Examiner (TTE) has been caught on camera charging Rs 20 extra per person aboard the Gujarat Queen Express in the name of higher ticket rates due to the new Goods and Services Tax (GST) regime.
The video shows the as-yet-unidentified TTE arguing with pasengers aboard a train that plies between Ahmedabad and Valsad in Gujarat just hours after President Pranab Mukherjee and Prime Minister Narendra Modi rolled out the GST regime.
The video also shows the passengers arguing that GST is not applicable to them because they all bought their tickets before July 1, when the new tax was rolled out.
The video, which is going viral on social media, is about 1 minute and 38 seconds long. It shows the TTE without his badge asking people seated in the train Rs 20 each on account of the just-implemented GST.
The people are then seen trying to reason with him that the new tax regime does not apply to them because not only did they buy their tickets before GST came into effect, but also that if GST was indeed applicable to them, it would be reflected at the time of buying of tickets.
With the TTE unmoved, the passengers are then heard asking him for a circular to confirm that he was indeed entitled to charge them Rs 20 each.
Instead, the TTE took out some sort of receipt book and shows one of the passengers. He also refused to acknowledge newspaper reports when someone attempted to show a regional Hindi-language daily to him.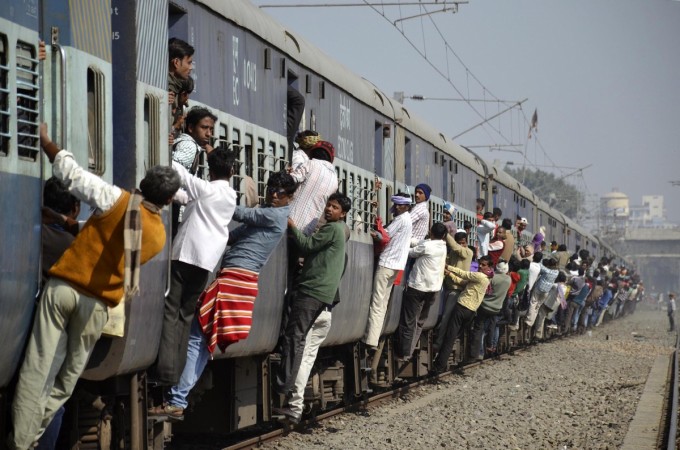 The incident has led to quite some outrage on social media, with people calling the attention of Railway Minister Suresh Prabhu towards it.
It remains to be seen whether Prabhu, who is usually prompt at replying to queries on social media and initiating action, takes cognisance of this incidence, and if he does, what kind of action he initiates.
Meanwhile, watch the full video here: